Heavy Rains Flood Parts of Ohio, Stranding Residents
Heath, OH
Galloway, OH
Licking County, OH
Columbus, OH
Newark, OH
Dayton, OH
,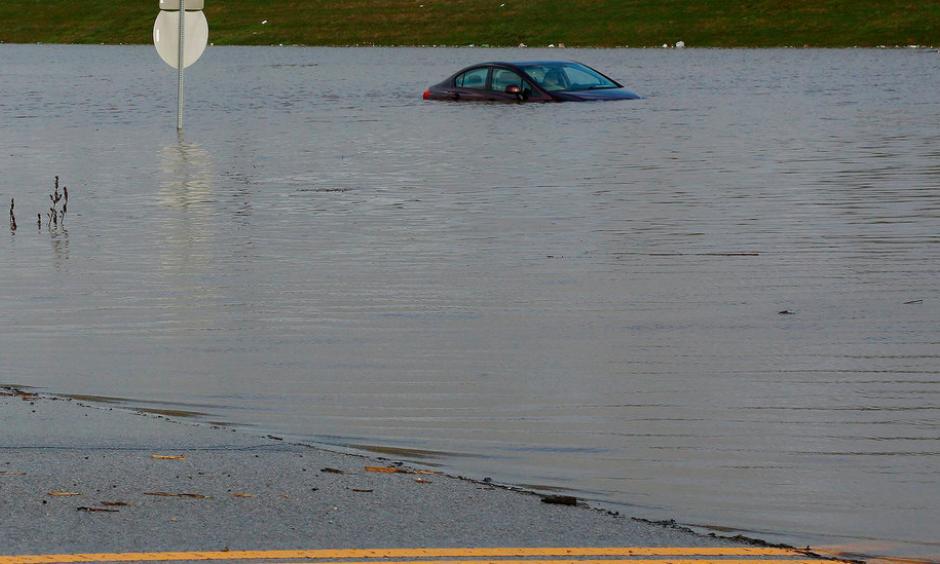 Climate Signals Summary: Climate change is increasing the frequency and intensity of extreme rainfall events, as well as increasing total precipitation in some areas, and this increases the risk of flooding. In the spring of 2019, there was severe flooding in the Mississippi River Valley and the Missouri River basin.
---
Article Excerpt: Heavy rains swamped communities in central and southern Ohio, leading to road closures and rescues of residents by boats and at least one military vehicle, officials said on Friday.
At least three inches of rain fell in the region overnight and early on Friday, flooding roadways and overwhelming waterways when the ground — already saturated from previous rains — could not hold it all, according to Kathleen Fuller, a spokeswoman for the Ohio Department of Transportation.
...
Before noon on Friday, the region had been pelted by up to three inches of rain in 24 hours, according to Jay Carey, a chief spokesman for the Ohio Emergency Management Agency. Flash flooding forced closures of interstates as well as state and county roads, he said, including a portion of Interstate 71, which runs south of downtown Columbus.
Water rescues took place in at least two counties. In Heath, which has a population of more than 10,000, five Licking County boats were pressed into service, plucking residents from homes surrounded by water overnight and early on Friday, Mr. Carey said.
High winds are also taking a toll. About 10,000 utility customers are without power in central and southern parts of the state, Mr. Carey said.
...
"In Heath, there is a massive evacuation going on," Sheriff Thorp said on Friday. A military tactical vehicle and SWAT teams have been evacuating people from apartments and houses, some in locations where water is up to six feet deep.
"One hundred-plus people have been evacuated in that area," he said. "God knows how we will figure it out with Covid-19."
...
Forecasters from the National Oceanic and Atmospheric Administration warned on Thursday that Americans should brace for another flooded spring, with high water ranging from the northern Great Plains to the Gulf Coast, and the most severe conditions in North Dakota, South Dakota and Minnesota.
Moderate flooding is anticipated in Ohio; Cumberland County, Tenn.; and the Missouri River basins, NOAA said.
But the flooding is not expected to be as bad as last year, the forecasters said.