At the height of hurricane season, the tropical Atlantic Ocean is sleepy
,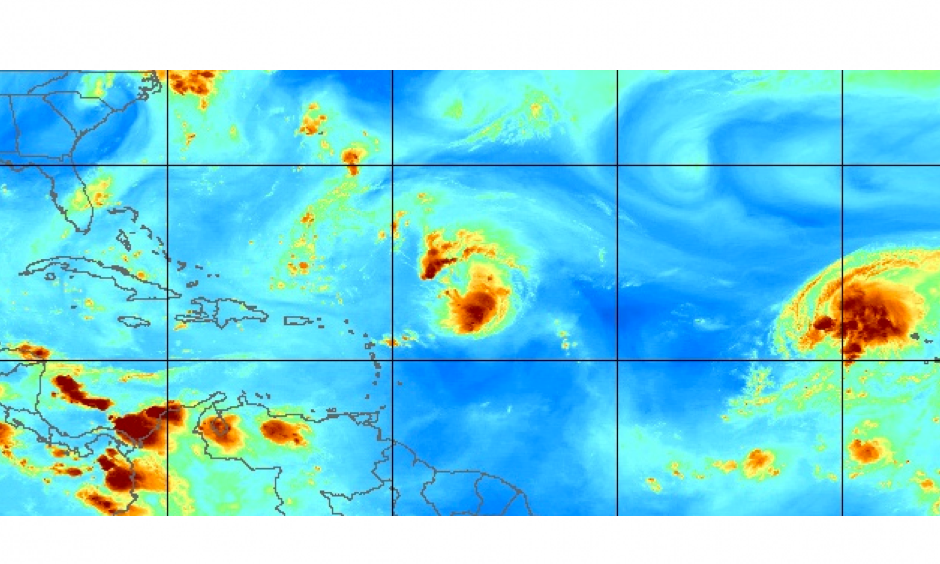 The tropical Atlantic Ocean, usually buzzing with storms at this point in September, looks more like it should in June, when hurricane season is just starting.
Although there are two named storms active across the Atlantic, dry air and strong wind shear are dominating the basin in a pattern unfitting of the climatological peak of the season.
...
The anomalous dry air and strong wind shear prevalent across the basin may well combine to either choke off development of storms that manage to form or to prohibit formation altogether.
The graphic below shows the extent of the anomalously dry air. While Karl and Lisa show up as moist pockets, the drier-than-normal mid-level air is lurking in the deep tropics and working its way into their circulations.

Total precipitable water normalized anomaly, where browns indicate dry anomalies and greens indicate moist anomalies. Image: Tropicaltidbits
Another atmospheric featur,e known as the Madden-Julian Oscillation, or MJO, is in a phase that typically suppresses Atlantic tropical cyclone activity, and it may remain in that phase through early October.
While the number of named storms this hurricane season is impressively above average for this date, the Accumulated Cyclone Energy (ACE) stands at about 70 percent of average because the storms that have formed have generally been weak and/or short-lived. One storm, Hurricane Gaston, contributed half of the season's ACE, while the other half came from the other 11 storms