Humidity unlike anything D.C. has sweated through this year is on the way
,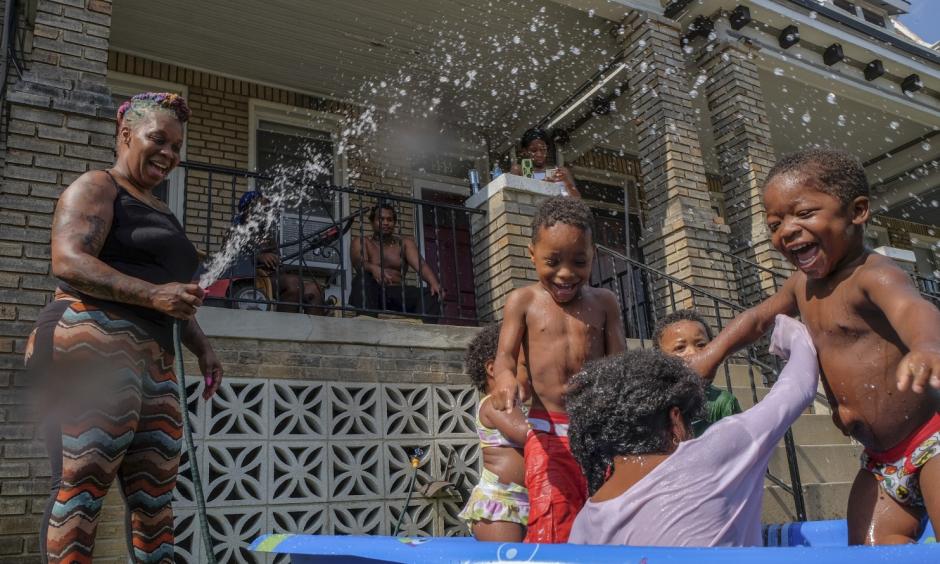 The humid air is beginning to trickle into the region today, but will become more noticeable on Wednesday. By Thursday, Friday and the weekend, it will be directed at us full blast.
One indicator of atmospheric moisture, known as precipitable water (which is the integrated amount of water in the air from near the jet stream down to the surface), is forecast to be near record levels.
Thursday through Monday, precipitable water levels are forecast to be at least two inches and even 2.5-2.75 inches, which is in historic territory. The highest precipitable water level ever measured in Washington was 2.56 inches on Aug 13, 1955. If the precipitable water reaches 2.33 inches, it would rank among the top 10 highest levels on record.
...
The clockwise flow around this high pressure center will pump extremely moist air from the Gulf of Mexico through the South and toward the Northeast.
Bear in mind the Gulf of Mexico is unusually warm right now, with water temperatures around 88 degrees over a large area, several degrees above normal, which adds to the available heat and moisture than can be transported northward. With moisture levels so high, any thunderstorms that develop late this week and through the weekend will have the potential to generate torrential downpours