'Hurricane' Schwartz: The heat is on ... and on ... and on



 United States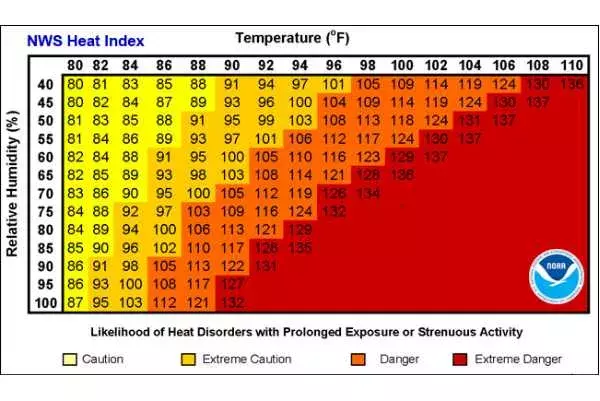 By the 4th of July, summer 2016 hadn't been very hot. The hottest day of the entire summer up to that point was a mere 92 degrees...
Then came July 6th. More than half the days since then have been 90 degrees or above in Philadelphia! We've had four heat waves since then, and the humidity seems that it's gotten higher in each one. The current heat wave, although the temperature hasn't gotten above 98, has become deadly. And there's more of the heat wave to come.
...
On Saturday, the 13th, the heat index got up to about 112 in Philadelphia. The highest reading in our area was 122 degrees in Dover, DE. But the dewpoint reading there has seemed to be too high compared to nearby sites, so that may be a bit of a stretch.
Other top Heat Index readings were:
113 in Millville, NJ
112 at Atlantic City Airport
110 in Wilmington, DE
109 in Trenton, NJ
108 in Allentown, PA
107 in Reading, PA