Hundred-Degree Heat in Plains
,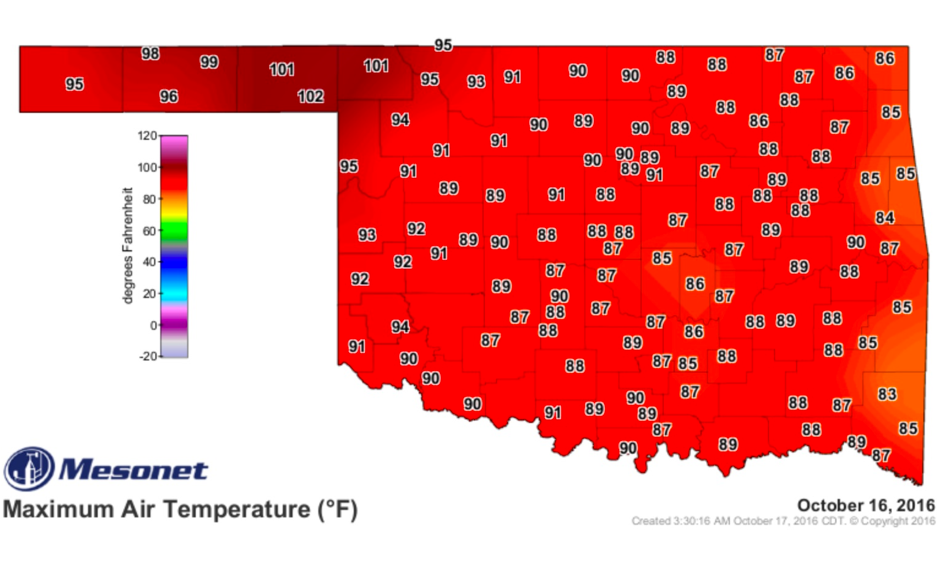 It's not every October that Dodge City, Kansas, gets up to 99°F. In fact, until Sunday, the city had never recorded a temperature that high in any October. The same intense jet stream that brought high winds and tornadic storms to the Pacific Northwest helped to force air downward over the central and southern Great Plains, leading to an oddly scorching weekend of clear skies and summer-like highs. In records going all the way back to 1873, Dodge City's previous latest 99°F was on September 29, 1994. Its previous high for this late in the season was 94°F.

Amarillo, Texas, rocketed to 98°F on Sunday, its hottest reading on record for so late in the year after 99°F on October 3, 2000. A few readings over the Southern Plains managed to top 100°F, including 101°F at Borger, TX (another all-time monthly high) and an amazing 102°F at the town of Slapout, OK. Breaking a monthly high is noteworthy in itself, but it's especially impressive to do so right in the middle of a transition-season month like October.