Hurricane Nicole and King Tide Already Flooding Fort Lauderdale
by
New Times Broward-Palm Beach
,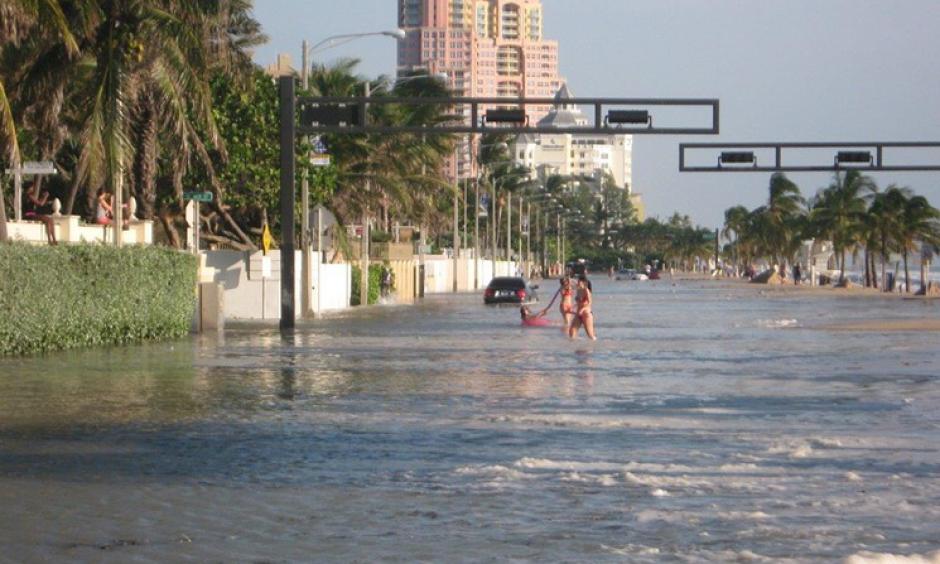 Every October, the king tide sweeps across South Florida as the full moon orbits closest to Earth. This alignment causes the highest water level of the year. Roads and yards flood. But scientists say this could be one of the worst Fort Lauderdale has faced — a perfect storm of an offshore hurricane, the moon's gravitational pull, and sea-level rise.
"Some people still say that sea-level rise isn't happening or that its effects are so far from now," says Keren Bolter, a climate, policy, and geospatial analyst for the South Florida Regional Council. "But the high tide on Sunday and Monday will be a snapshot of what every day will be like in 2030."
It seems that Hurricane Nicole's offshore currents are proving an unforeseen catalyst to the tides. On Thursday, the National Oceanic and Atmospheric Administration reported that water levels on Virginia Key Beach in Miami were already one foot higher than predicted, and in a statement, Fort Lauderdale Mayor Jack Seiler reported that tides in his city were already averaging more than 15 inches above the predicted levels. This is especially alarming since the peak water levels are not expected until Sunday and Monday high tides.