Hurricane season may be even worse in 2018 after a harrowing 2017
,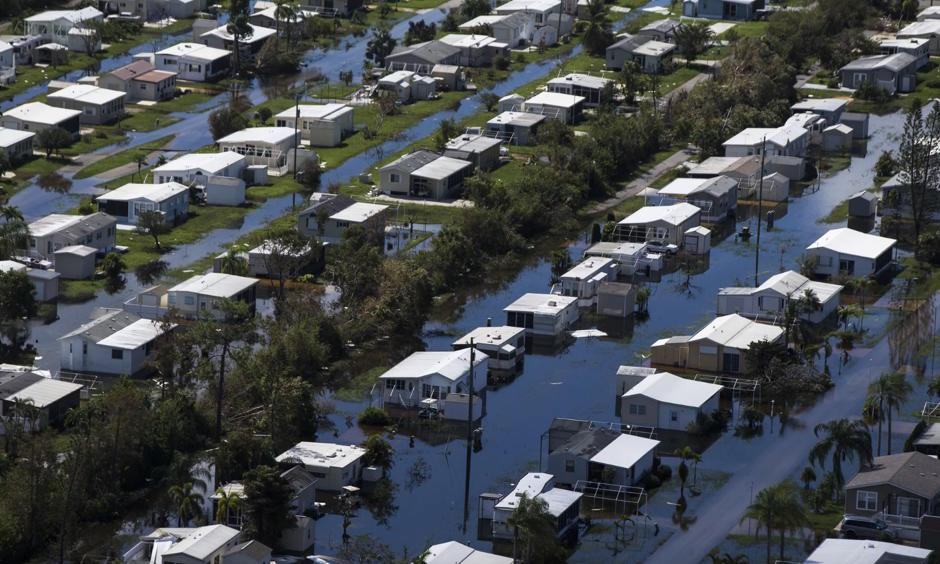 The US may have to brace itself for another harrowing spate of hurricanes this year, with forecasts of an active 2018 season coming amid new research that shows powerful Atlantic storms are intensifying far more rapidly than they did 30 years ago.
The peak season for Atlantic storms, which officially starts on 1 June, is set to spur as many as 18 named storms, with up to five of them developing into major hurricanes, according to separate forecasts from North Carolina State University and Colorado State University. The National Oceanic and Atmospheric Administration will soon provide its own 2018 hurricane predictions.
...
Atlantic hurricanes are intensifying far more rapidly than they did 30 years ago, according to a new study that analyzed the acceleration in wind speed of previous storms. Major hurricanes are defined by a sharp increase in speed, of at least 28mph in a 24-hour period.
Researchers at the Pacific Northwest National Laboratory found that these big hurricanes are, on average, speeding up 13mph faster in this 24-hour period than they did 30 years ago. Much of this has to do with shifts in a natural climate cycle called the Atlantic Multidecadal Oscillation.
Separate research from the National Center for Atmospheric Research suggests this natural variation will combine with escalating warming in the oceans and atmosphere, caused by the burning of fossil fuels by humans, to produce stronger hurricanes in the future. A warm ocean surface, combined with consistent wind patterns, contribute to the formation of fiercer, if not more numerous, hurricanes.
In the weeks before Hurricane Harvey smashed into Texas in August last year, the Gulf of Mexico's waters were warmer than any time on record at around 30C (86F), the NCAR research found.
"The implication is that the warmer oceans increased the risk of greater hurricane intensity and duration," said Kevin Trenberth, an NCAR senior scientist and lead author of the study. "As climate change continues to heat the oceans, we can expect more supercharged storms like Harvey.
"While we often think of hurricanes as atmospheric phenomena, it's clear that the oceans play a critical role and will shape future storms as the climate changes."
Hurricanes act as a sort of relief valve for hot tropical oceans, funneling heat away into the atmosphere. Persistent warmth in the oceans, however, adds further energy to hurricanes and risks causing worse damage to life and property when these storms make landfall.