The king tide is high, but South Florida is holding on
,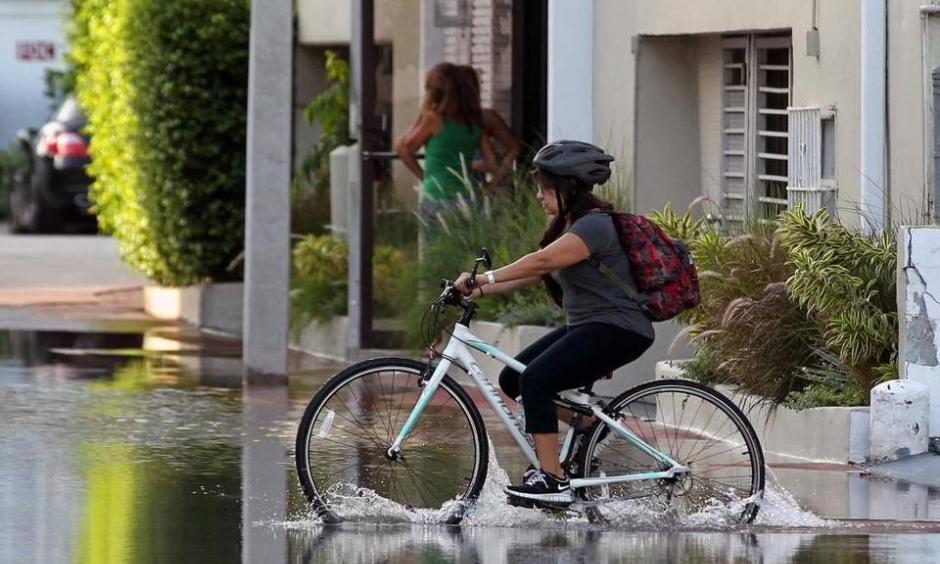 This year's seasonal king tides swelled again Thursday morning in South Florida, boosted by offshore currents from Hurricane Nicole.
The king tide topped seawalls, rose through storm drains and crept up oceanfront parks at the tide's peak, creating images that underscore concerns about the impacts of sea level rise on Florida's coastal communities.
Scientists say the seasonal high tides, which have created a nuisance in places like Miami Beach, Fort Lauderdale and the Keys for decades, are increasingly compounded by the rising seas that are spurred by climate change. Studies have found that millions of Floridians are at risk of being displaced by rising seas.
Besides the obvious flooding problems, sea rise is also threatening South Florida's drinking water as saltwater intrudes into the aquifer. Even the methods being used to combat rising tides, such as the $300 million anti-flooding pump program and raised roads being constructed in Miami Beach, are not easy fixes. As the city expels water more efficiently from its stormwater system, keeping streets and real estate dry, and projections suggest sea rise can cause more frequent tidal flooding, scientists worry the pollutants carried by the drained water will hurt Biscayne Bay.
...
High tide came around 7 a.m. about a foot above predicted levels, according to observations by the National Oceanic and Atmospheric Administration. After water levels rose Wednesday evening, meteorologists at the National Weather Service said that with some help from the offshore storm, the tides were expected cause flooding in low-lying areas.
On Thursday, South Floridians took to social media to show the effects of the king tides, which are expected to continue and peak on Monday morning.