King tides to bring minor flooding to coastal South Florida neighborhoods
by
South Florida Sun-Sentinel
,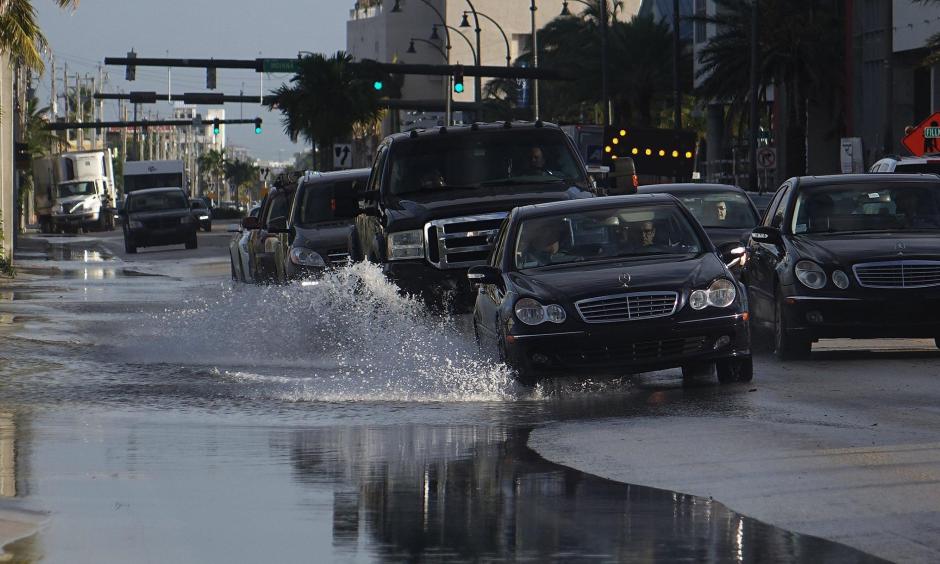 South Florida is feeling the effects of this year's highest tides, which are expected to peak early next week and flood low-lying coastal areas.
Minor flooding already spilled onto the streets Thursday along Las Olas Boulevard in Fort Lauderdale, State Road A1A in Dania Beach and in other areas, including Delray Beach and Hollywood.
...
The annual high tides, also called "king tides," are compounded this year as increased swell from Hurricane Nicole has raised water levels a foot higher than normal, said William Sweet, oceanographer for the National Oceanic and Atmospheric Administration.
While higher-than-normal tides happen regularly throughout the year, king tides usually arrive in fall when sea levels are typically higher due to rising ocean temperatures and a slowing of the Gulf Stream. That, matched with an alignment of the sun and moon, creates a stronger gravitational pull that together, cause the highest tides of the year.
The flooding can gurgle from storm drains, spill over the Intracoastal Waterway and climb above sea walls, inching toward homes.
...
Sweet, the oceanographer, called the king tides a "glimpse into the future" as rising global sea levels contribute to increased coastal flooding.
"They are becoming more impacting per year because of sea-level rise," he said. "The situation is only going to get worse and it's going to worse rather quickly."
South Florida has seen a sea level rise of about a fifth of an inch over the last two decades, an amount slightly higher than the global average, Sweet said.
"It's not a year 2100 problem. Sea-level-rise impacts are happening now," he said.
Coastal cities are preparing for long-term, sea-level rise by increasing the height of sea walls and adding tidal valves to storm drains that prevent ocean water from backing into them.