King tides, storms make double trouble for some cities
Oakland Park, FL
Fort Lauderdale, FL
Hollywood, FL
by
South Florida Sun-Sentinel
,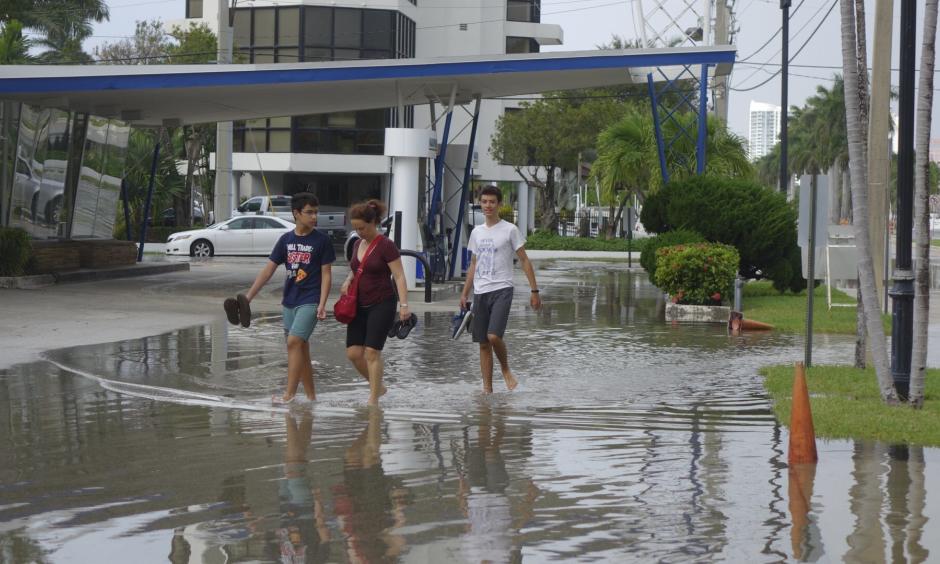 For many in South Florida, high water events mean its time to break out the fishing rods. But in cities like Oakland Park, rain, hurricanes, even seasonal tides, that warning means its time to break out the sand bags.
October brought two potential water surges simultaneously. On Oct. 13, the state issued flood warnings for Southeast Florida and Oakland Park, already bagging sand for annual arrival of the year's regular King tides, took heed.
...
While Oakland Park was spared, the same can't be said for nearby Fort Lauderdale and Hollywood and other coastal communities. Sand bags and other preparations could become the norm, according to John Englander, an oceanographer and an authority on sea level rise.
Sea level rise is a fact, not a myth, he said. Englander is also the author of "High Tide on Main Street: Rising Sea Level and the coming Coastal Crisis."