King of Tides: Year's highest brings rising waves to Volusia
,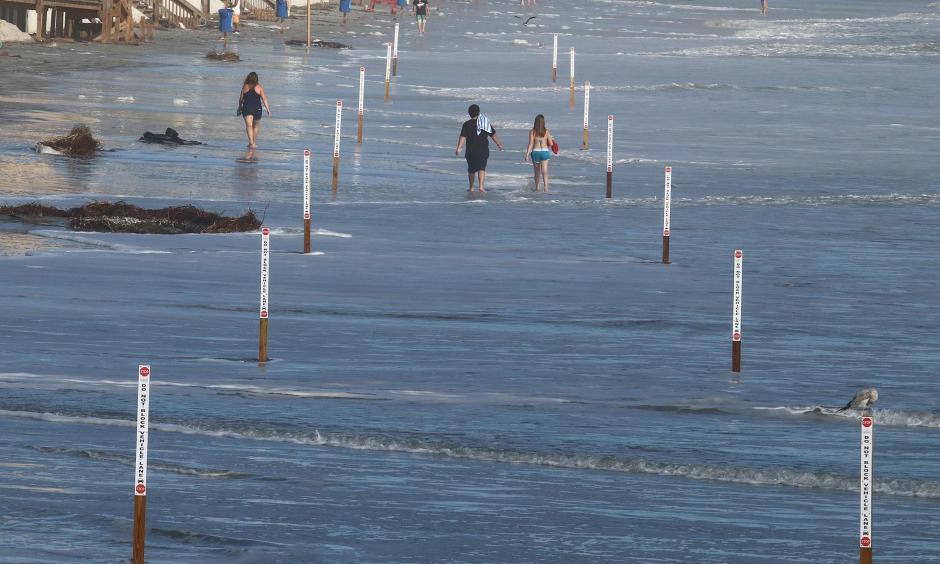 It's called the king tide, and its arrival in the wake of Hurricane Matthew has brought rising waves that leave only a narrow jagged section of beach for walkers and sunbathers.
...
Hurricane Matthew chewed away at dunes, redistributing sand in some sections and flattening out others. Also driving the high seas were strong onshore winds from a high pressure system to the east, along with Hurricane Nicole churning in the Atlantic. The pounding waves, about five feet high, stopped many beachgoers from venturing into the water Wednesday afternoon. Even when tides were lower, the waves reached close to the sea wall in certain stretches of the beach, preventing lifeguards from opening the beach to driving all day.
...
Yet this isn't the last of the king tide. Another king tide cycle is projected for next month, said Jason Evans, an assistant professor of environmental science at Stetson University.
Sea-level rise, the upshot of climate change, is also "playing a little part" in extending the ocean's reach, he said.
Under similar weather conditions 30 years ago, he said "the tide would have been three to four inches lower."
These types of "high-water events," in which the ocean hits the sea wall and scours the dunes, are likely to "happen more and more with sea-level rise over time."