La Tuna fire tears through 7,000 acres and 3 homes
Sunland-Tujunga, Los Angeles, CA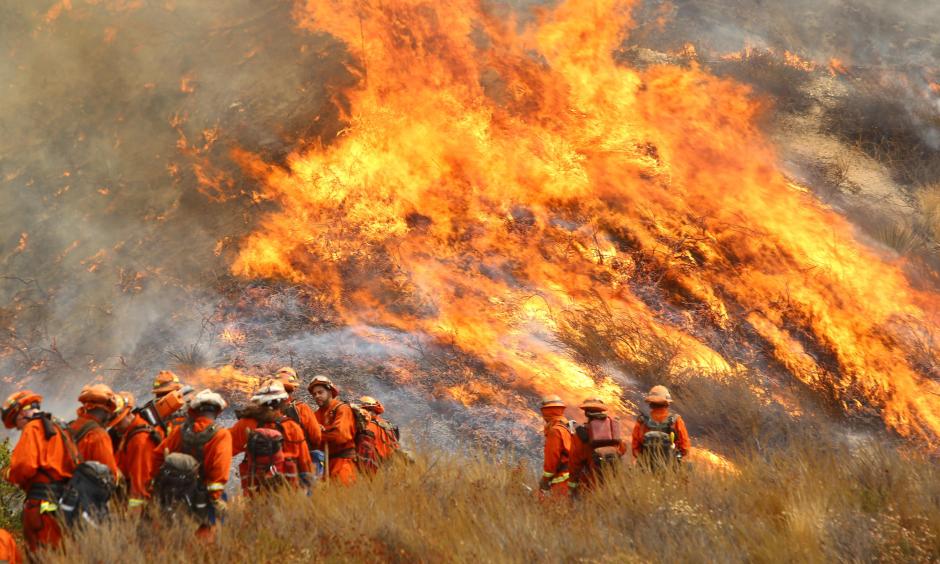 The largest wildfire in Los Angeles history is still burning Monday, with more than a thousand firefighters trying to control the flames. The La Tuna fire has burned more than 7,000 acres in the Verdugo Mountains since Friday, destroyed homes and forced the governor to declare a state of emergency.
...
Over the weekend, the La Tuna fire tore through thousands of acres – advancing towards the city of Los Angeles – and destroying at least three homes, including Linda Sherdel's.

"Within 15 minutes the house was overtaken. There's nothing standing. No walls. Everything is just ash," Sherdel said.
Craig Bollenson's family home in Sunland burned to the ground. He was able to save his father, carrying him by his wheelchair.
"We had 90 seconds," Bollenson said of how much time they had to get out.

Temperatures over the last few days have approached and broken the 100-degree mark – leaving people living near the fire line scrambling to save their homes any way they can

"We can handle everything, we have to. We don't have an option. We cannot fail. So we are continually planning, preparing, and training," said Los Angeles fire chief Ralph Terrazas.
With the unseasonably warm temperatures now moved out, highs are forecasted to hover in the mid to low 80's on Monday. It will give crews a better chance at containing the 7,000-acre fire. But winds could pick back up at any time, and that could threaten to expand the fire.