Wildfires surge amid scorching heat across Western states
by
CBS News via Associated Press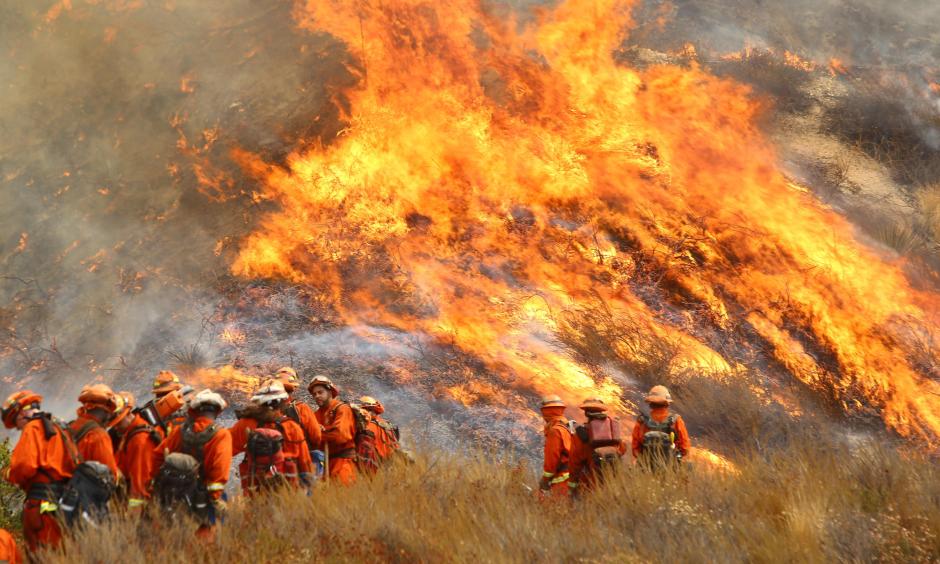 Smoke filled the sky and ash rained down across Los Angeles Sunday from a destructive wildfire that the mayor said was the largest in city history -- one of several blazes that sent thousands fleeing homes across the U.S. West during a blistering holiday weekend heat wave.
...
Los Angeles Mayor Eric Garcetti declared a local emergency and Gov. Jerry Brown proclaimed a state of emergency in Los Angeles County due to the effects of the La Tuna Fire, CBS Los Angeles reports, as the wildfire destroyed three homes and threatened hillside neighborhoods. More than a thousand firefighters battled flames that chewed through more than 9 square miles of brush-covered mountains as authorities issued evacuation orders for homes in Los Angeles, Burbank and Glendale.
CBS Los Angeles writes that Brown's proclamation states that the fire by reason of its magnitude is beyond the control of services, personnel, equipment, and resources of any single local agency, and requires the combined forces of other organizations.
His proclamation allows the use of other state agencies to assist in the fire fight.
Late Sunday, officials announced that at least 25 percent of the La Tuna Fire was contained.