Weather delivers blow to La Tuna fire's spread: 'Mother Nature kicked in'
Verdugo Mountains, Glendale, CA
,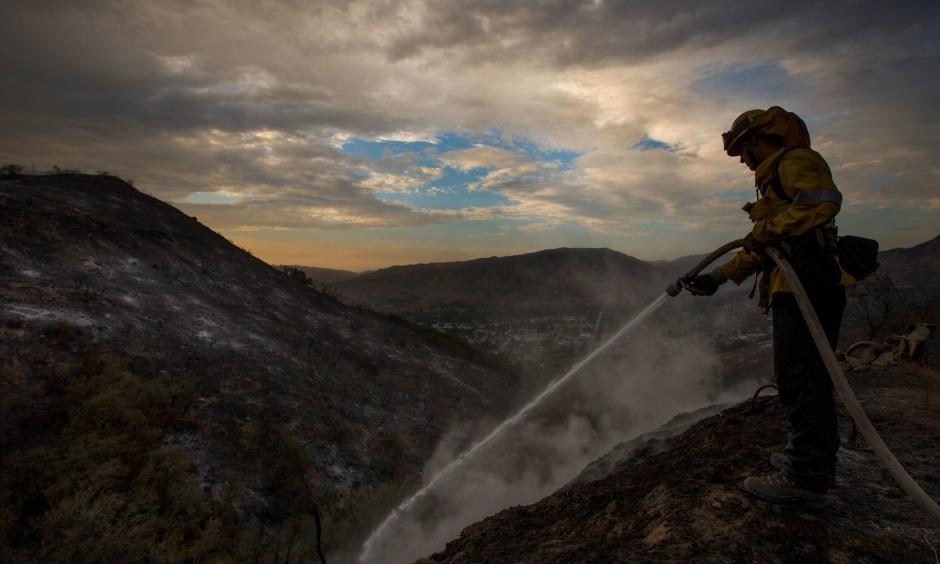 Less than 24 hours after Gov. Jerry Brown declared a state of emergency in Los Angeles County, weather helped take the fight out of a more than 7,000-acre brush fire that officials said is the city's largest in decades by acreage.
The La Tuna fire, which has raged in the Verdugo Mountains since Friday, is 30% contained, according to fire officials. There is "really no active fire left," said Los Angeles Fire Chief Ralph Terrazas, although he noted that the wind could help kick the fire back up.
...
The La Tuna fire destroyed four homes, shut down the 210 Freeway and led to evacuations in Burbank, Glendale and the Sunland-Tujunga area. At the peak of the fire, more than 700 residents were evacuated throughout the region.
...
The governor's declaration came Sunday, at the urging of Los Angeles Mayor Eric Garcetti, who said it would ensure that state and federal assistance was provided as quickly as possible. Garcetti described the fire as the biggest in the history of the city in terms of sheer acreage.
Fire officials repeated that statement on Monday.
"We're confident back to 1961, the Bel-Air fire, that this is the largest fire by acreage in the city of Los Angeles," Terrazas said.