The Latest: EPA assessing Superfund sites in flooded areas



 United States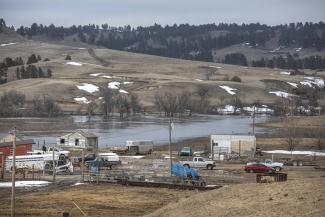 The U.S. Environmental Protection Agency says it is assessing two Superfund sites located in areas that have seen overwhelming floods in recent weeks.
The EPA identified the Superfund sites as the Nebraska Ordnance Plant in Mead, Nebraska, and the Conservation Chemical Corporation in Kansas City, Missouri. Superfund is a law that gives the EPA funding and authority to clean up contaminated sites.
The Mead site operated as a munitions plant from 1942 to 1956 and its disposal of radioactive waste and other chemicals led to groundwater contamination. The EPA says it has not found evidence that any hazardous contaminants were released by the flooding.