At Least 18 Killed in Midwinter Tornado Outbreak
,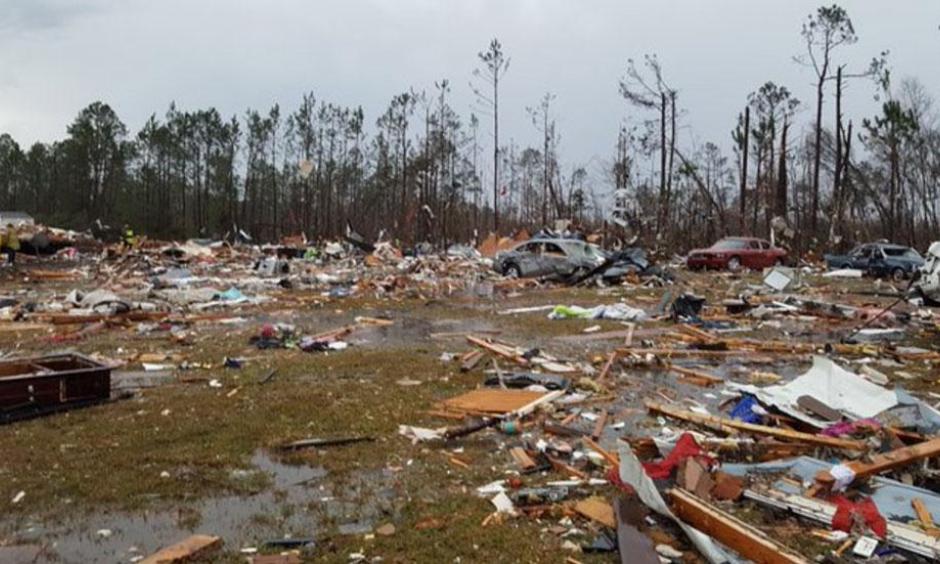 Tornadoes are convective storms, born from severe thunderstorms, that feed on warm, moist air from strong winds that change direction with altitude (known as wind shear). While global warming may increase the fuel available for tornadoes, it is not yet possible to determine whether and how climate change may be affecting tornado activity.
After the least-deadly year for U.S. tornadoes in three decades, 2017 is off to a troublesome start. At least 18 people died over the weekend in two consecutive nights of tornadoes across the Deep South, compared to the total of 17 fatalities recorded for the entire year of 2016. Although midwinter outbreaks don't happen every year in the United States, they're most likely to be across the South when they do occur. Many of the deadliest tornadoes in these outbreaks happen overnight, when residents may be caught asleep or otherwise unaware and when getting to shelter can be difficult. The high proportion of manufactured/mobile homes across the South adds to the vulnerability of residents.
This past weekend's activity was fed by a powerful disturbance rolling through the polar jet stream atop very sultry air for midwinter at ground level. Jacksonville, FL, set a record high of 84°F on Saturday, and air with dew points well above 70°F streamed onshore through the weekend.