At Least 3 Dead as Severe Weather Outbreak Pounds Midwest
,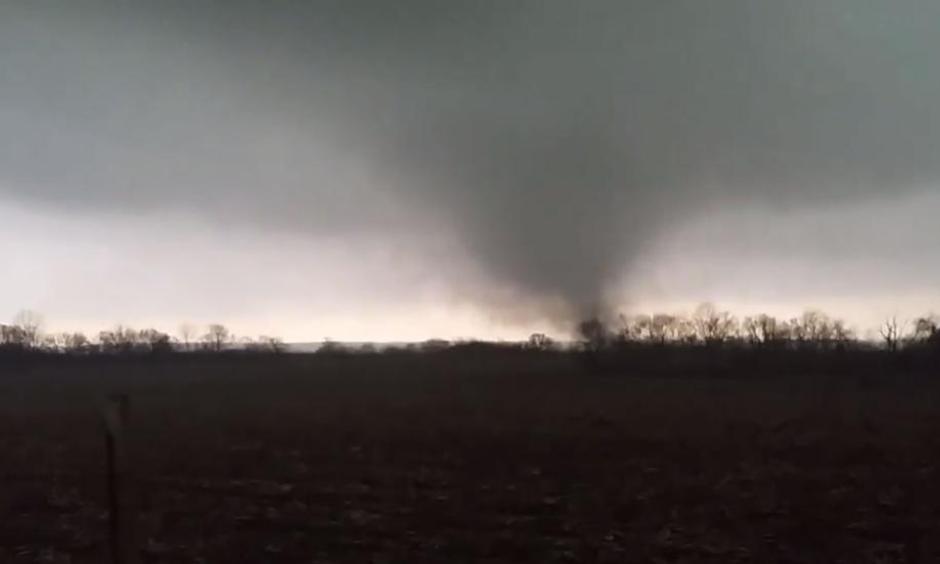 Archivist Preface
Storm data indicates that the number of tornadoes per outbreak in the United States may be increasing and that weather extremes associated with severe thunderstorms are similarly on the rise.[1][2] Climate change has been proposed as contributing to these increases; however, the scientific literature is not yet robust enough to link changes in tornado activity to climate change.
Article Excerpt
At least three people have died as a severe weather outbreak continues to hammer the Midwest.
Near Perryville, Missouri, at least a dozen vehicles, including a semi-truck, were blown off Interstate 55 after a tornado was spotted in the area, according to KFVS. One individual died and several were injured, Fox 2 St. Louis reports. Buildings and structures in the area were also damaged by winds. Perry County Clerk Jared Kutz said search and rescue crews were going door-to-door and checking the highway to see if there were other victims, reports the Associated Press.
A large and dangerous confirmed tornado killed one person in Ottawa, Illinois. The victim was killed by an uprooted tree, according to the AP. Minor injuries were also reported at an Ottawa nursing home, but the number of those hurt in the twisters remains unknown.
A man was found dead in a field behind his heavily damaged home, Mark Pierce, the public works supervisor in Crossville, Illinois, told CNN. The man's wife sustained injuries in the storm and was taken to a local hospital.
Some 22 unconfirmed tornadoes have been reported across four states, according to the National Weather Service.