Lost Slough levee breaks, but gets patched up for now
Lost Slough Wetlands Walk, Galt, CA
,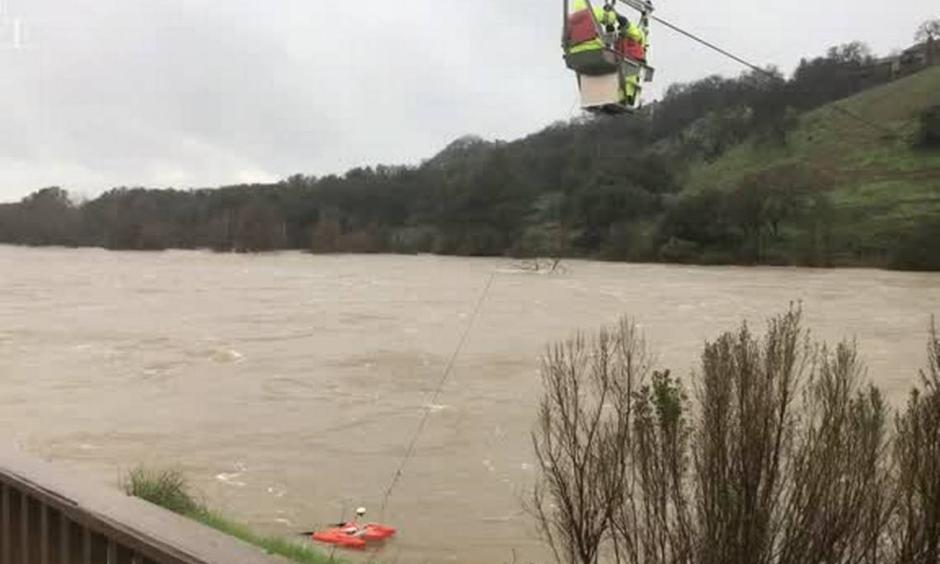 A levee partially broke late Thursday in the Delta region of south Sacramento County, but officials said the problem was mostly patched up by nightfall.
After days of rain and high flows along the Sacramento River, a hole emerged on a levee at Lost Slough, near I-5 in the vicinity of the Cosumnes River Preserve.
"It was actually gushing, a pretty big hole," said spokesman Matt Robinson of the Sacramento County Department of Water Resources. However, he said reclamation district crews were able to "squeeze it off to a small trickle" and the hole was expected to be completely repaired sometime Friday.
...
Still, he said a levee failure anywhere in the Delta would be troubling. "When one link breaks, it puts more pressure on other links in the chain," he said.
Although hundreds of millions of dollars have been spent upgrading Delta levees in recent years, officials are always vigilant. The last major levee break in the Delta occurred in 2004, when a levee guarding Jones Tract collapsed.
The warning at Lost Slough came even as much of the Sacramento area was getting back to normal following this week's storms.