March rain brings relief, but drought conditions remain



 United States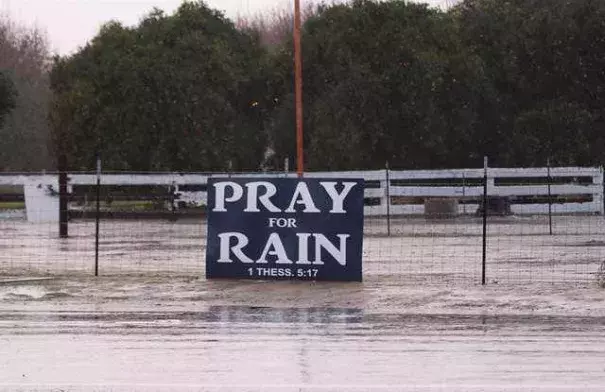 Climate Signals Summary: Climate change is increasing drought risk in California, and this contributes to snowpack decline.
---
Article Excerpt: Dry conditions throughout the state received a bit of help this week thanks to recent rainfall, which is anticipated to continue in the coming days.
In February, the U.S. Drought Monitor declared that some parts of the state have been pushed back into a drought following a significantly dry winter in California.
According to the latest U.S. Drought Monitor map of California, 48.1 percent of the state is in a moderate drought due to the dry conditions. This is compared to 34 percent of the state a week ago.
...
Within the next eight days, Turlock is expected to see another one to two inches of precipitation, while the watershed will receive anywhere from two and a half to three inches.
At the end of the 16-day forecast, it's anticipated up to four inches of rainfall will be added to the watershed.
"Overall, what this does is it adds about four more inches to our year, and would put us at 59.3 percent on April 1," Cramer said.
The boost in percent of normal for the date is a welcome sight after several lackluster months in terms of precipitation, including October (zero inches), November (1.88 inches), January (1.69 inches) and February (.03 inches).
The Central Sierra Snowpack is also currently at 50 percent of normal for the date, down from 58 percent of normal in February. The entire snowpack is just 38 percent of its historical average — down from 92 percent on New Year's Day.