Mississippi River has been running higher than normal for a few years
Bonnet Carre, Laplace, LA
,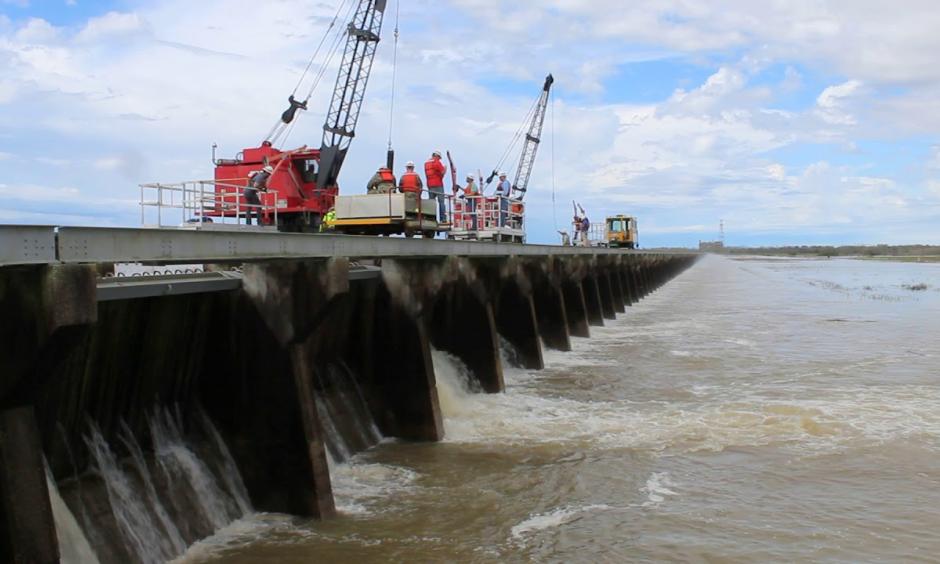 No other river in North America rivals the flow through the Mississippi, which drains all or parts of 31 states and two Canadian provinces.
For the third time in four years, the U.S. Army Corps of Engineers opened its giant relief valve, the Bonnet Carre Spillway, to spare flooding in and around New Orleans.
Hours before the opening, the U.S. Geological Survey estimated the river flow at roughly 1,180,000 cubic feet per second. The spillway is designed to prevent the river's flow in New Orleans from topping 1,250,000 cfs.
This morning (Feb. 27), the Corps measured the river level at just above 16 feet at the Carrollton Gauge (common engineering spelling), 1 foot below the technical flood stage in New Orleans.
While there was a period of high rivers in the 1970s, spillway openings have generally occurred every seven or eight years in the past.
"It is occurring more frequently," said John Lopez, Director of the Coastal Sustainability Program at the Lake Pontchartrain Basin Foundation. "This could be part of a new normal."
Scientists say the frequent openings in recent years could be part of something cyclical, but Lopez said the higher river levels may reflect heavier rainfall due to climate change. However, he and other experts believe something else may be happening in the river itself.