Monstrous California wildfire drives over 80,000 from homes
by
Washington Post via Associated Press
,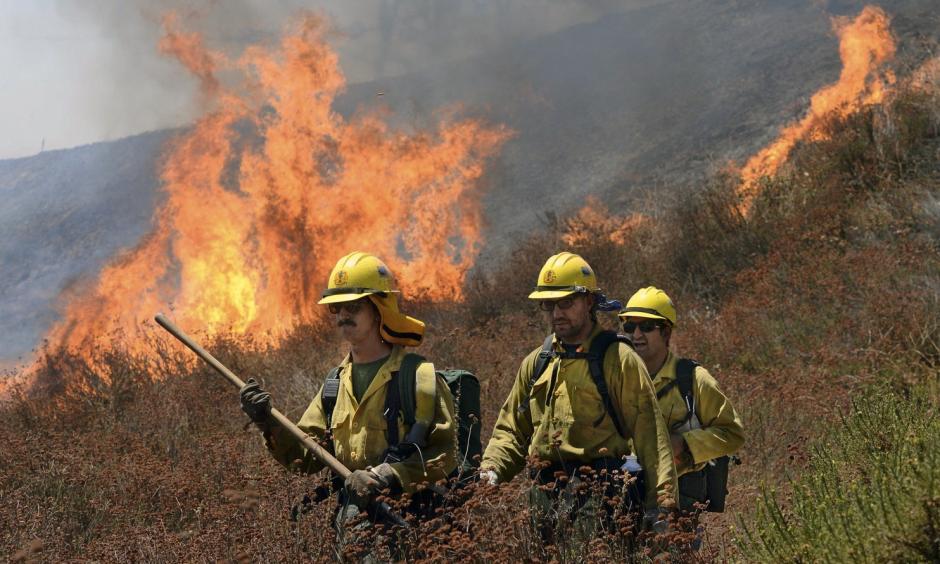 It tore through canyons and flew over ridges in every direction with astonishing speed, sending flames 80 feet skyward and forcing tens of thousands to flee their homes.
The Southern California wildfire that began as a small midmorning patch of flame next to Interstate 15 in the Cajon Pass had by Tuesday's end turned into a 28-square-mile monster that had burned an untold number of homes.
...
Devouring ranchlands 60 miles east of Los Angeles, the blaze surged west to the Los Angeles County line and east to the Mojave Desert in the east. The damages were likely to be vast and serious once they could be properly measured.
Sherwin confirmed Tuesday night that it had burned at least a dozen buildings, some of them homes. He said he had seen all kinds of things burn, including the Summit Inn, a historic diner near I-15, he said.
"I'm looking up here and I'm seeing buses, I'm seeing outbuildings, I'm seeing houses," he said.
It was among several large fires burning up and down California, from Shasta County in the far north to Camp Pendleton Marine base in San Diego County. It came after several steady weeks of major fires around the state, even though the full force of fire season has yet to arrive.
But even longtime observers were surprised by the staggering speed of the Southern California fire.
It prompted Gov. Jerry Brown to declare a state of emergency in the area within hours of it breaking out, a move that more often comes after a blaze has done several days of destruction