More rain falling in Charleston, flash flood watches in place
,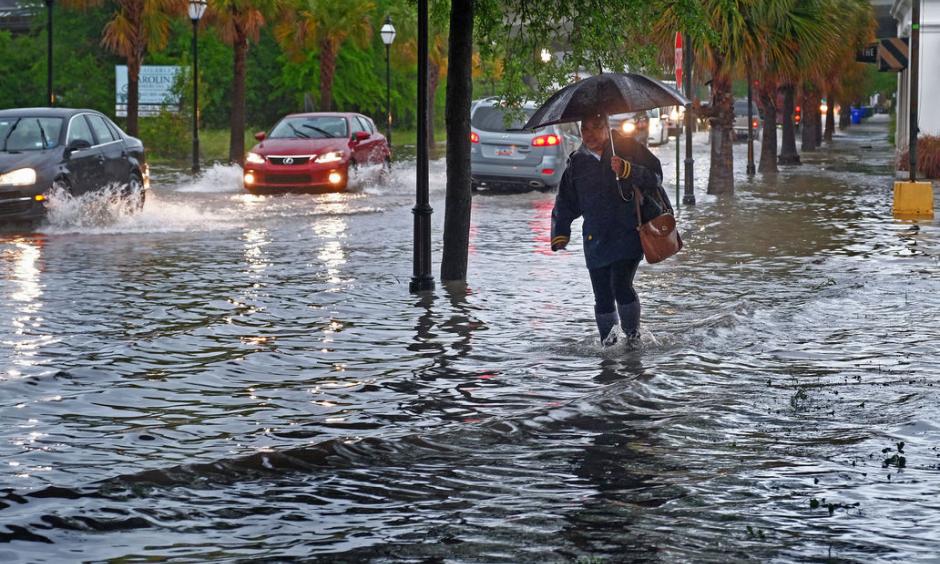 Another line of thunderstorms moved into the Charleston area at midday Monday after heavy rains flooded parts of the coastal counties.
A flash flood watch was in place for counties in the state to the north of Colleton, and a warning in place for an area comprising portions of Georgetown and Williamsburg counties
"It's just going to keep on pumping out the rain," said meteorologist Michael Stroz, with the National Weather Service office in North Charleston.
...
Shortly after 9:30 a.m., the radar indicated a stream of heavy rain continuing to impact downtown Charleston, Mount Pleasant and Sullivan's Island, the Weather Service said. These areas have already seen several inches of rain. Heavy rainfall at 1 to 2 inches per hour will persist, leading to flooding of streets and possibly homes and businesses.
...
High tide in the Charleston Harbor occurred around 7 a.m. and peaked near 7.22 feet.
Several roads in downtown Charleston are impassable. Significant ponding is expected due to storm drains being blocked. Flooding could occur quickly in low-lying and poor drainage spots.