Worst flooding since Hurricane Matthew swamps N. Carolina
by
USA Today via Associated Press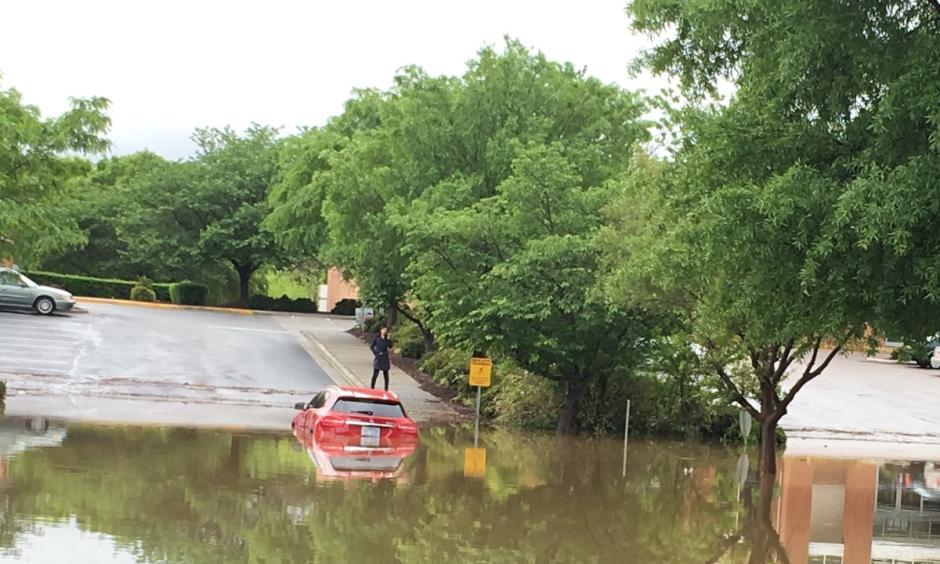 People in North Carolina are paying attention to rising rivers after storms dumped several inches of rain across much of the state.
Gov. Roy Cooper warned residents on Tuesday to stay wary after the state's heaviest rainfall since last year's Hurricane Matthew. State emergency management officials are warning of possible flooding along the Neuse River near Clayton and Smithfield, and the Tar River in Tarboro and Greenville.
The rain caused disruptions to the morning rush hour, and several motorists also had to be rescued from their cars, according to ABC 11.
Flood warnings were posted for rivers in 33 eastern counties. A high surf advisory is in effect on the Outer Banks.
...
The National Weather Service said more than 8 inches had fallen in areas near Raleigh by Tuesday morning. This now makes April 2017 the wettest April on record in Raleigh. Other areas in central North Carolina received between 5 and 7 inches.