Publication Date October 10, 2017

Napa, Sonoma wineries hit hard by wildfires



 United States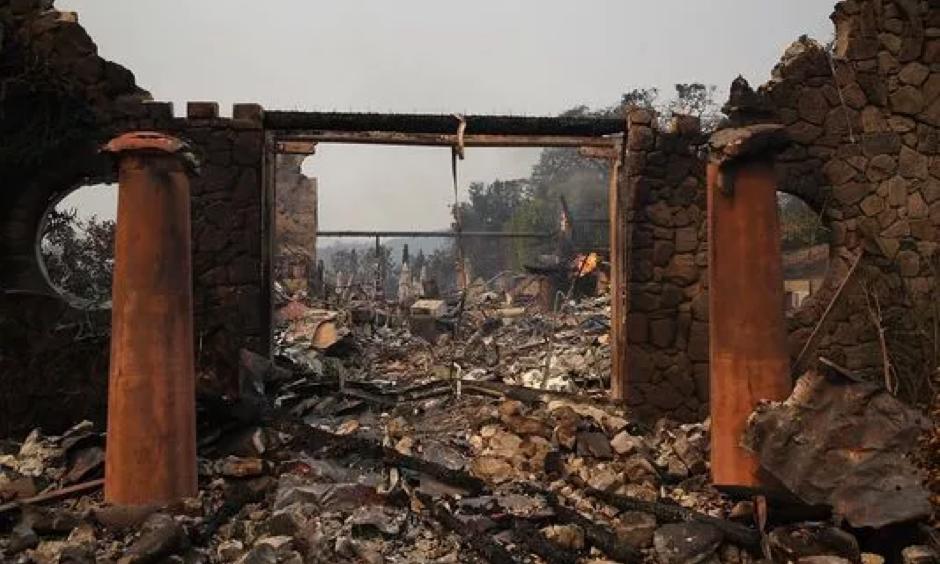 Wildfires are devastating California's Napa and Sonoma wine country, with tens of thousands of people forced to evacuate as flames devour buildings and grounds alike.
Signorello Estate near Napa was among those wineries reported destroyed or seriously damaged by one of the many wildfires that exploded overnight Sunday to Monday. Also reported destroyed was the Hilton Sonoma Wine Country hotel in Santa Rosa. Many wineries and businesses in the area are unreachable; the power appeared to be out and phone lines down.
...
At least 10 people have died and 100 are injured in the Northern California fires, officials said. CalFire chief Ken Pimlott estimated that 1,500 homes, businesses and other structures were destroyed — making Monday one of the most destructive wildfire days in state history. CalFire officials say they're being conservative with the destruction estimates, and expect them to rise as more information comes in.
Gov. Jerry Brown declared a state of emergency in three counties and mobilized the National Guard to help combat the burgeoning crisis. CalFire has called in the world's largest firefighting air tanker, a converted 747, which made multiple drops Monday.