October heat wave could shatter 50 records or more
,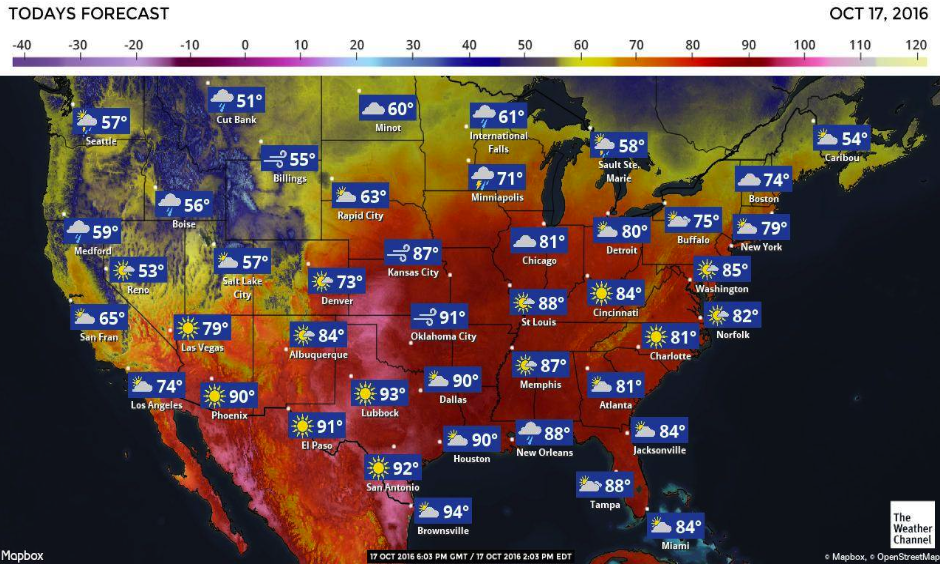 The unseasonably warm weather shattered temperature records in 44 cities Monday, NBC News' Bill Karins reported, with Dodge City, Kansas hitting 100 degrees.
...
"[Tuesday and Wednesday] should be the highest numbers," said Weather Channel meteorologist Kevin Roth. "I would expect some 50 records or more set each day" ... He added: "These are temperatures that would be more likely to be seen in late August or early September, rather than the middle of October."