Parts of the Arctic Spiked to 45 Degrees Above Normal
,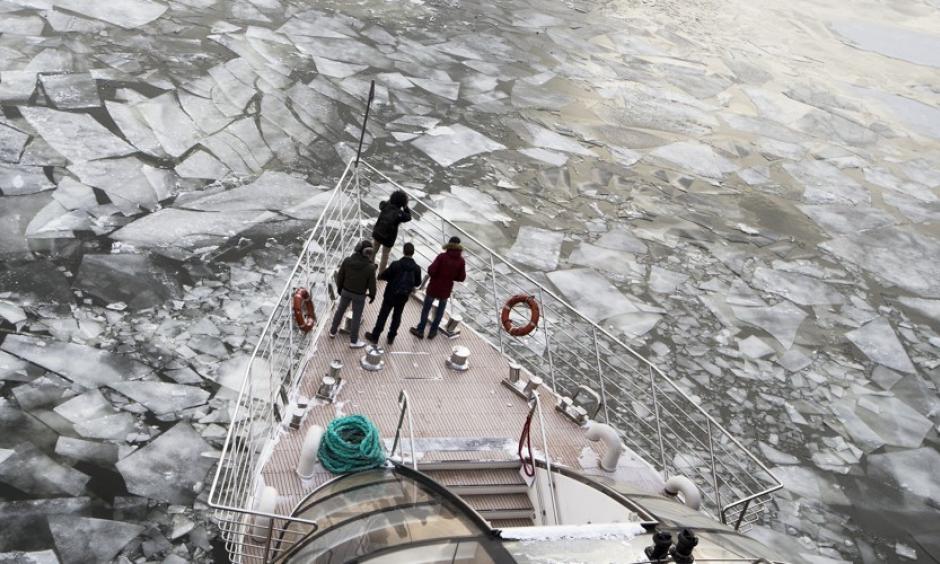 In December, a team of U.S. government scientists released a "report card" on the Arctic. Their top conclusion was pithy, comprehensive, and bleak. The Arctic, they said, "shows no sign of returning to [the] reliably frozen region of recent past decades."
Now, it's almost like the environment is trying to prove them right.
Though the sun hasn't shone on the central Arctic for more than four months, the region is currently gripped by historic, record-breaking warmth. On Sunday, the temperature at the North Pole rose to about the melting point, and parts of the Arctic were more than 50 degrees Fahrenheit warmer than normal.
...
To understand how strange the recent Arctic weather is, it's worth looking at a place called Cape Morris Jesup.
The weird warmth was not limited to that one spot. Station Nord, a scientific research station in Greenland nearly 200 miles to the southeast, recorded temperatures of about 36.5 degrees Fahrenheit this weekend.
...
Every year, the Arctic Ocean goes through a two-part seasonal cycle. From late September to early March, its surface hardens into a huge solid mass, creating a vast ice sheet that stretches from Newfoundland to Siberia. Then, from late March to early September, much of that sea ice melts, and much less of the ocean surface is ice-covered.
At this time of year, sea ice should still be growing and expanding. But recent satellite observations have shown that two large gaps have somehow opened up in the ice.