Peru faces more rain as floods and landslides make thousands homeless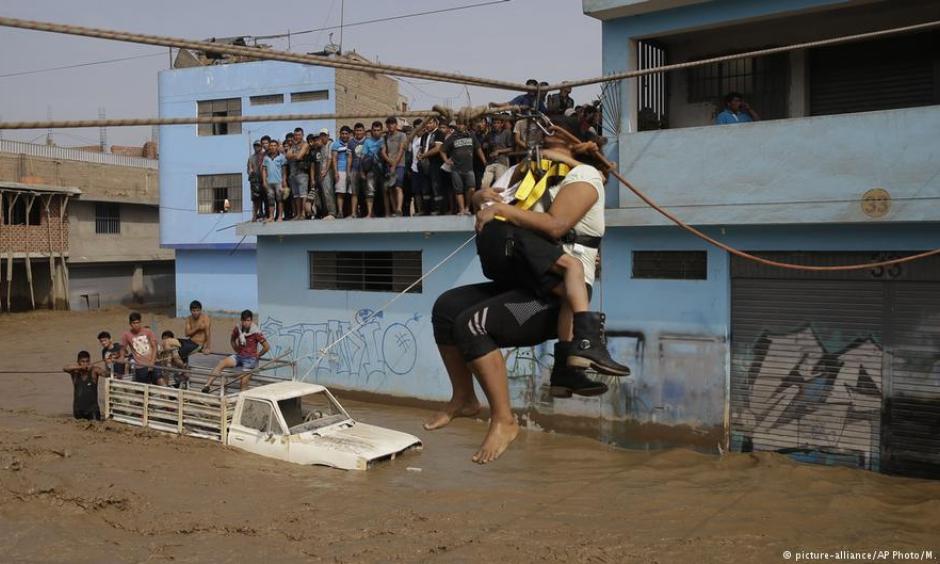 More than 70 people have been killed in Peru after the worst flooding in two decades. Thousands of people have been made homeless and a state of emergency declared in more than 800 cities.
Highly unusual rains have followed a series of storms along Peru's northern coast after a period of severe drought. There has been an unusual warming of sea surface temperatures off Peru's northern coast by five to six degrees up to 29 degrees Centigrade (84 degrees Fahrenheit.)
...
The National Emergency Operations Center said 99,475 Peruvians had lost everything since the beginning of the year, while 626,928 had suffered less serious damage to their homes.
The warming of sea temperatures in the Pacific, known as "El Nino" is expected to last through April.