Peru reels from floods as it waits for end to brutal rainy season
,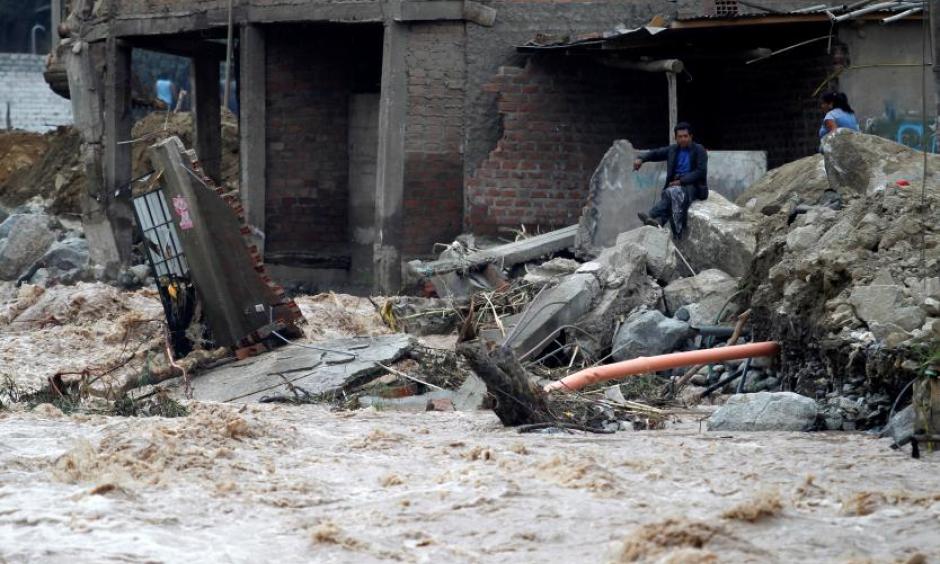 The specter of diseases thriving amid pools of stagnant water in flooded neighborhoods is one of a raft of problems Peru faces as it waits for an end to an unusually brutal rainy season.
More than 80 people have been killed and 110,000 displaced in rain-related incidents since December, most of them this month after a sudden warming of Pacific waters off Peru's coast unleashed torrential downpours in a damaging local El Nino phenomenon.
In parts of Peru, including the capital, Lima, where a third of Peruvians live, school classes have been suspended and running water restricted after treatment plants were clogged with debris from mudslides.
An unestimated amount in damages to infrastructure has choked off transit and produced food shortages in some markets.
Poor Peruvians who have built their homes on affordable land near rivers and ravines have been the hardest hit.
...
As rains continue to lash Peru's northern desert region and part of the central Andes, authorities warn flooding may last into April.
The government has fumigated more than 200,000 homes to prevent outbreaks of mosquito-transmitted diseases such as dengue, zika or chikungunya.