Rivers rise as massive storm moves into Northern California
,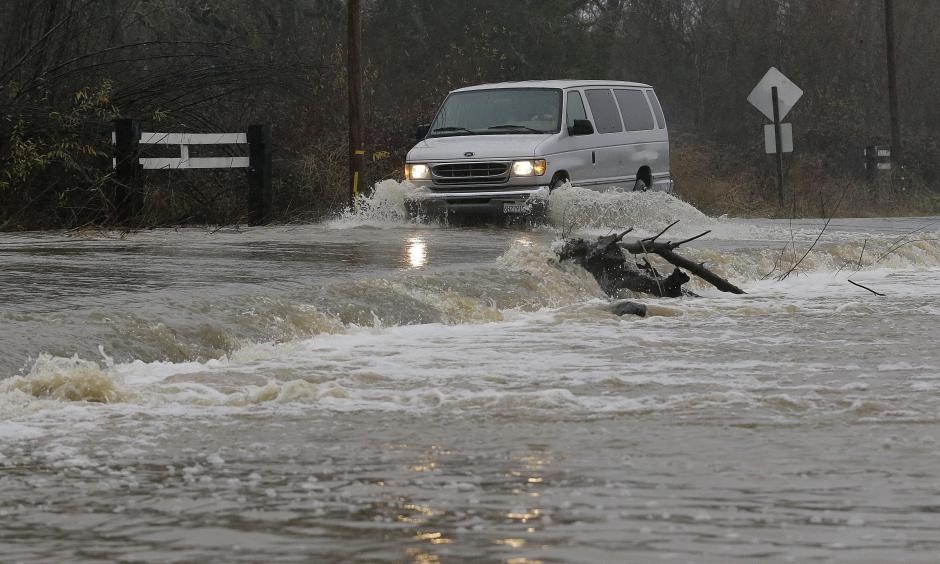 Rivers were rising and winds were whipping up across Northern California on Sunday as a massive storm that could be the biggest to slam the region in more than a decade arrived.
Residents and authorities cleared storm drains and stacked sand bags, preparing for the system expected to reach full force late Sunday and early Monday.
Some flooding was reported Sunday morning, including along U.S. 101 in Sonoma County, where stranded motorists had to be rescued. Swift water teams performed rescues at a mobile home park in Marin County, where officials reported road closures and some damage from flooding and fallen trees.
Authorities were watching rising water levels of several rivers, including the Cosumnes, Truckee, Merced, American and Russian.