Rock slides force road closures as storm sweeps across Central Valley
,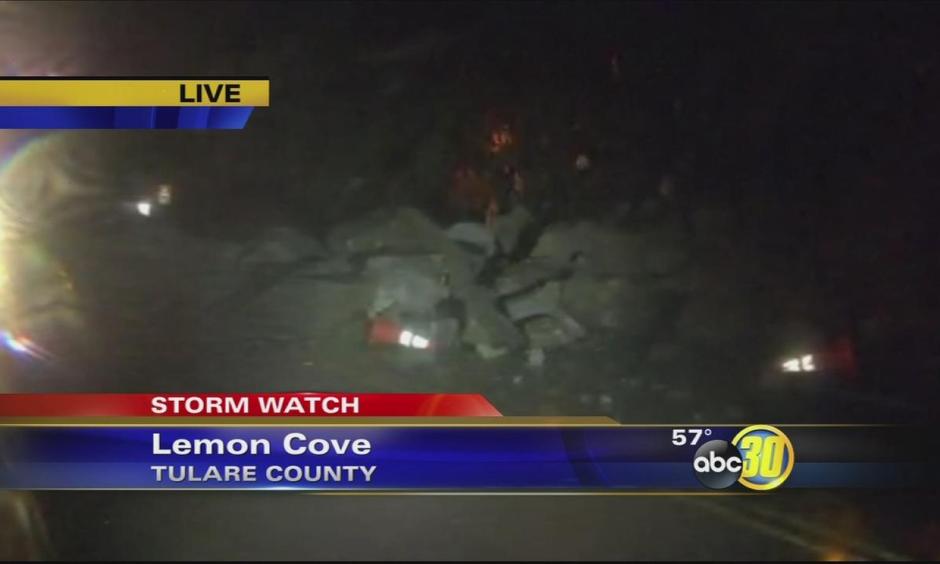 As heavy rains swept across the Central Valley late Saturday, several rock, mud and debris slides forced road closures across multiple counties, according to authorities.

Large boulders landed on a highway near Lemon Cove, slamming into a jeep. Authorities said the driver was not hurt but the area is completely inaccessible while crews work to clear the area.

Other slides were reported by the California Highway Patrol on Highway 140 and Foresta Road in Merced County, Road 200 and Mountain View Peak Road as well as Mineral King and Champagne Creek in Tulare County.