The science behind the explosive McMurray wildfire and how the inferno is creating its own weather
,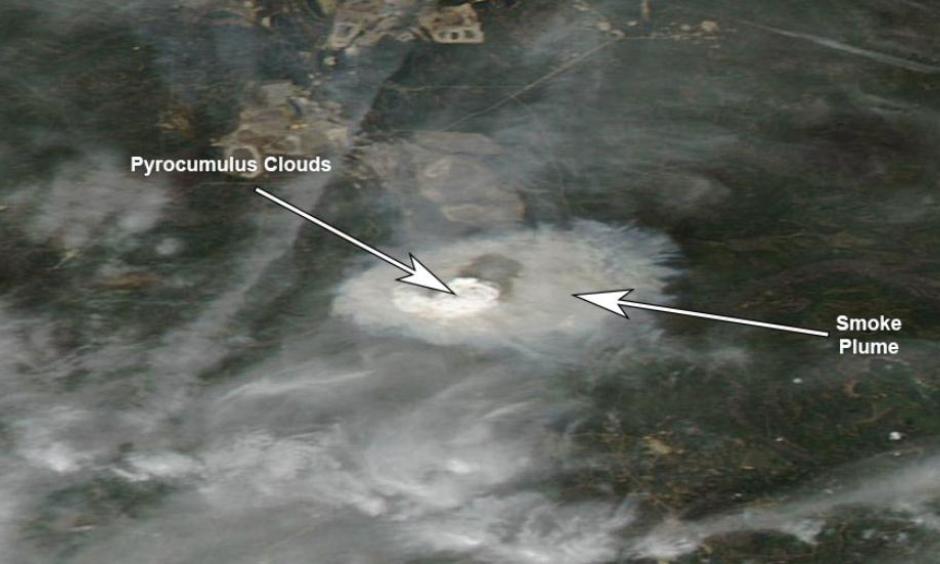 Forecast outlooks from Environment Canada showed that large parts of Alberta had a high to extreme fire danger in the final few days of April and into the start of May. On Tuesday, the fire danger was "extreme" in the area of Fort McMurray.
Fire danger outlook for May 3 from Environment Canada. The white circle shows where Fort McMurray is located.
As is typically the case, you need dry vegetation, strong winds, low humidity and warm temperatures to fuel explosive wildfire growth. That's just what we saw in Fort McMurray