Severe Storms in the Plains Produce Grapefruit-Sized Hail, Possible Tornadoes
,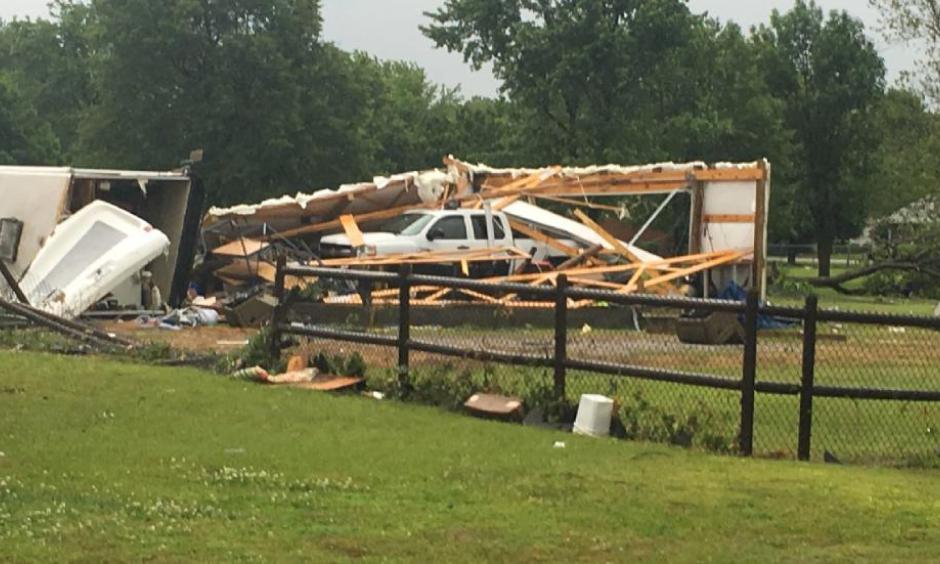 Severe storms tearing through the Plains on Thursday produced massive, damaging hail and several reports of tornadoes.
Vehicles were damaged in Boone County, Arkansas, after a storm dropped 4-inch hail. In Perkins, Oklahoma, hail that measured up to 4.5 inches pelted the city.
At least four tornadoes were reported, including three in Oklahoma and one in Texas, said weather.com meteorologist Linda Lam.
Damage was reported Thursday afternoon as a likely tornado damaged homes northeast of Tulsa, Oklahoma, and vehicles were pelted by large hail northwest of Oklahoma City.
...
At 2:03 p.m. CDT, the National Weather Service warned in a tweet that a tornado was likely in progress between the towns of Owasso and Collinsville, located northeast of Tulsa.
Shortly after the tornado warning was issued, a funnel was spotted nearby.
In the minutes that followed, storm chasers and reporters reached the area and found damage to homes and outbuildings in Rogers County. No injuries were reported, but more than 4,400 homes and businesses were without power in Tulsa and Owasso, according to the Tulsa World.
"It was spinning and there was debris all over the street," Owasso resident Sonya Olvera told the Tulsa World. "I just ran and hid under my stairs."