Thousands Urged to Flee Ahead of Flooding California Rivers
Wilton, CA
Monte Rio, CA
San Anselmo, CA
by
ABC News via Associated Press
,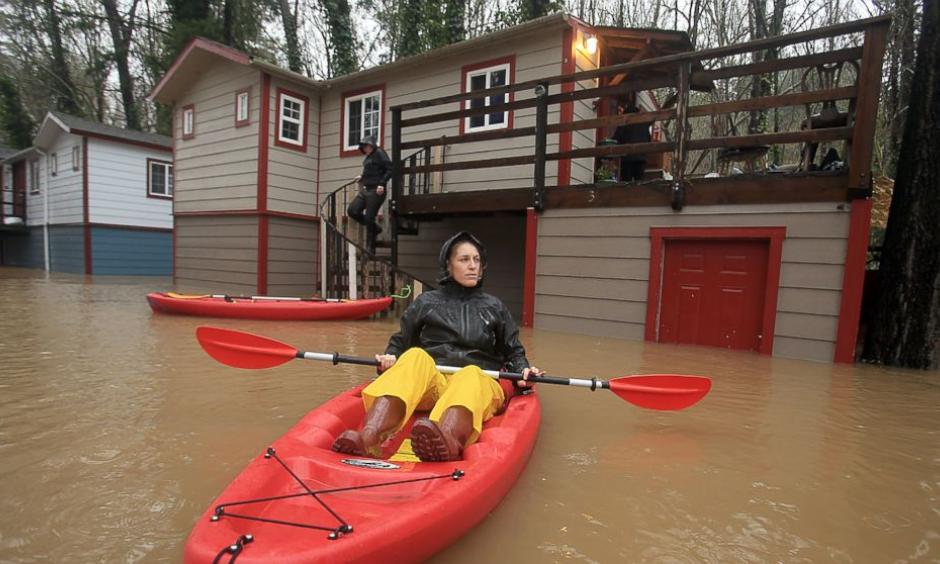 Authorities urged thousands of people in Northern California to evacuate homes as rivers swollen by four days of heavy rain threatened to crest above flood level, even as another day of showers was forecast for Wednesday.
About 2,000 people in Wilton, a rural California community near Sacramento, were asked to leave their homes Tuesday evening, as emergency crews and officials worked to try to bolster a Cosumnes River levee in Sacramento County. The river was projected to overflow its banks Wednesday morning.
...
Some 3,000 Sonoma County residents were under an evacuation advisory as the Russian River rose again under pounding rain. Officials red-tagged seven homes, ordering residents out, when a rain-soaked embankment came crashing down.
...
Tuesday's storm was the latest of back-to-back systems — buffered by a brief respite Monday — that have brought the heaviest rain in a decade to parts of Northern California and Nevada. More showers were forecast for Wednesday morning.
...
Nearly 3 feet of new snow already was reported Tuesday morning at the top of the Mount Rose ski resort between Reno and Lake Tahoe. A series of storms already has added 33 billion gallons of water to Lake Tahoe since Jan. 1.