Tornado, flooding, fatalities and a piles of snow as California deluge continues
South Natomas, Sacramento, CA
,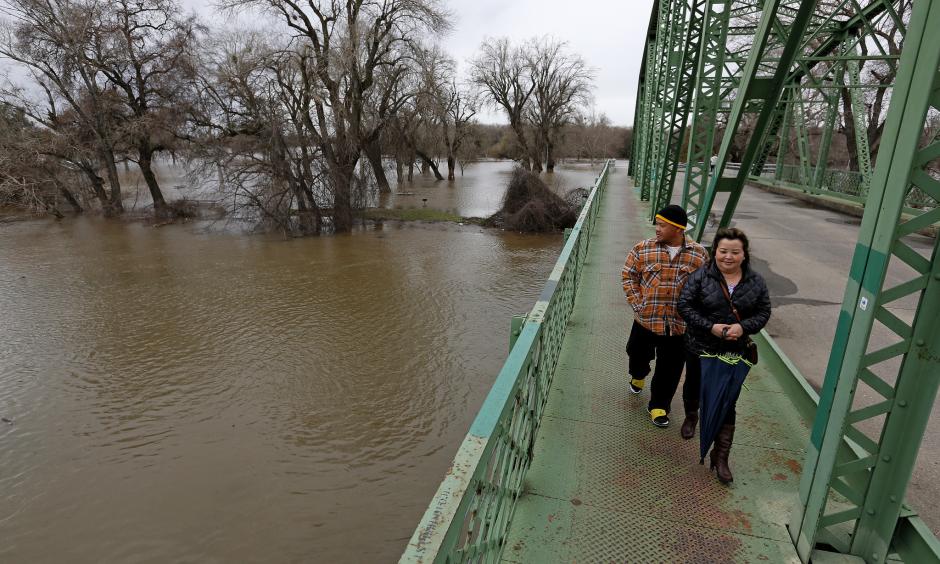 Weeks of pounding rain and snow have increased the Sierra Nevada snowpack — a key source of water for California — to 158% of normal, officials said Wednesday.
The weather situation was more dire to the north, however, as heavy rain and snow in the Sierra Nevada and rain in the San Francisco Bay Area continued to raise river levels and a weak tornado touched down early Wednesday near Sacramento.
According to the weather service, the tornado struck the community of South Natomas just after midnight and left a clear track of damage about a half-mile long in its wake. The twister shredded tree branches and dislodged a few awnings and shingles, forecasters said. No injuries were reported.
Thousands of people were forced to flee their homes due to flooding near rivers, and some homes were damaged. At least four deaths have been attributed to the storms.