Tornadoes down trees and damage buildings across four counties
,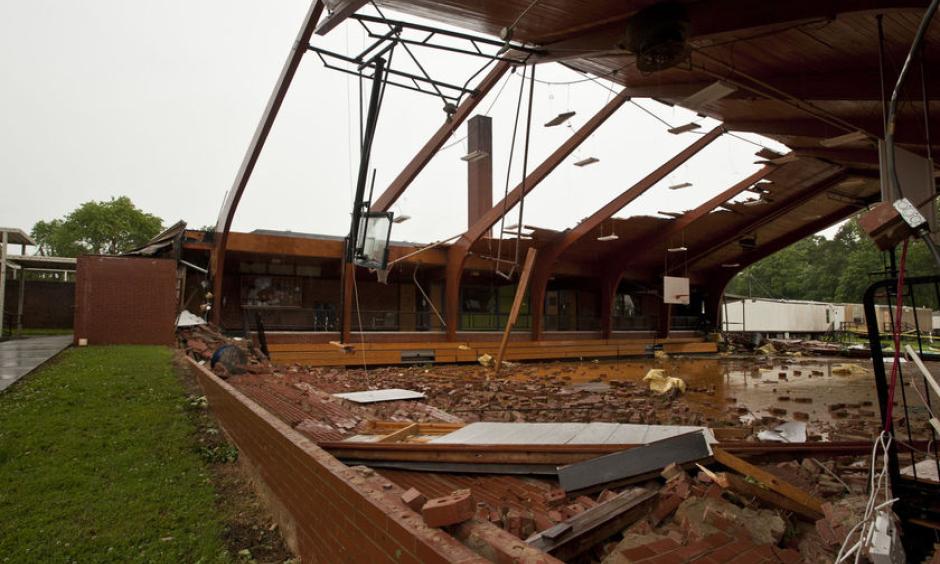 Tornadoes cut a path of destruction across Iredell, Davie, Yadkin and Stokes counties Wednesday, leaving behind broken trees, a damaged school gym, and dozens of damaged or destroyed houses.
A few injuries were reported but no fatalities, and people across the area were expressing thanks for that.
Barry Williard, the chief of the Courtney Volunteer Fire Department in Yadkin County, said he and two other firefighters were inside their fire station about 4:30 p.m. on Courtney-Huntsville Road when they saw a tornado coming toward them, from the southwest.
"At that time, we took cover in the fire department," Williard said. "Whenever we looked out, we saw substantial damage across the road (at Courtney Elementary School). It was a pretty good size debris field."
At the school, a tornado struck the school's gym, knocking down two walls and tearing off its roof, authorities said.
Just before the tornado touched down, a group of about 25 people, including students and teachers, took cover inside the school adjacent to the gym, said Keith Vestal, the county emergency management director. No one at the school was injured.
"They followed their tornado warning plan, and everything worked well," Vestal said.
The National Weather Service confirmed that tornadoes touched down in southeastern Yadkin County and southwestern Stokes County. The weather service received a report that a funnel cloud, possibly a tornado, touched down six miles northeast of Statesville in Iredell County.