Tropical Depression Cindy Slogs Through Arkansas
,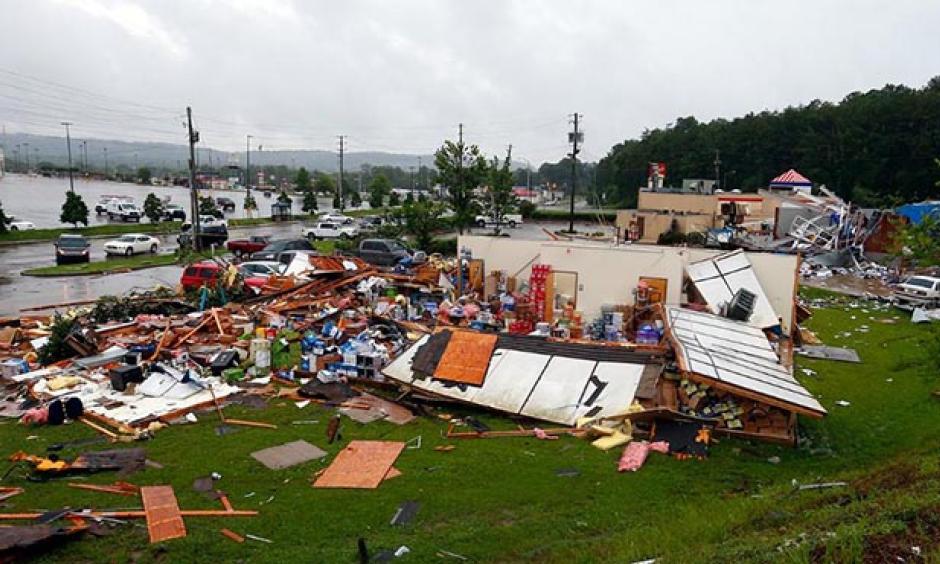 After dumping up to a foot of rain in Mississippi, Tropical Depression Cindy continued to bring heavy rains along its path on Friday morning as it slogged north-northeast at 14 mph over Arkansas. The 5 am EDT advisory from NOAA's Weather Prediction Center gave Cindy top winds of 20 mph, and predicted that the storm would slowly weaken and turn more to the northeast on Friday night, entering Western Tennessee and Central Kentucky. The main threat from the storm is heavy rain, particularly over Louisiana and Southeast Arkansas, where 2 – 4" of additional rain may cause flash flooding.
Cindy made landfall near the Texas/Louisiana border at approximately 4 am EDT Thursday, June 22, as a minimal tropical storm with sustained winds of 40 mph. The storm is being blamed for one death, a 10-year-old boy who died of injuries suffered when Cindy's storm surge washed a large log onto the shore and struck him, according to the AP. On Thursday, the storm spawned an EF2 tornado that left damage in areas southwest of Birmingham, Alabama, and injured at least four people.
...
As of 4 am CDT Friday, the highest rainfall amounts in each state observed so far from Cindy were:
12.30": Ocean Springs, MS
8.30": Navarre, FL
6.80": Prattville, AL
5.36": Mahaw Bayou, TX
4.52": Contraband Bayou, LA
1.20": Pulaski, TN