Tropical Depression Cindy State by State: Tennessee, Kentucky, West Virginia Prepare for Flooding Rain as Alabama Recovers from Tornado
,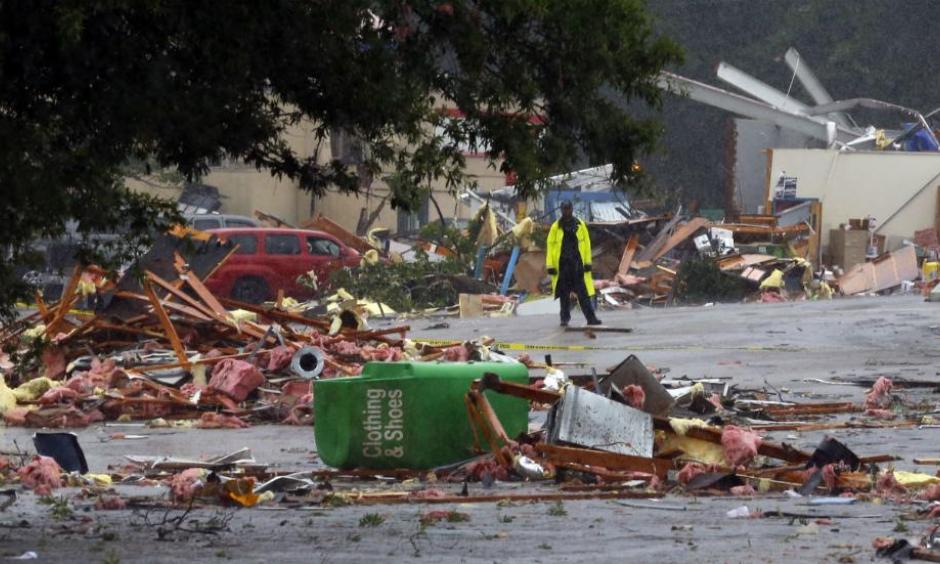 Cindy made landfall as a tropical storm early Thursday morning in southwestern Louisiana, and officials warned that more rain, flash flooding and tornadoes were yet to come.
In Alabama, Cindy was blamed for the death of a 10-year-old boy, who was killed by debris Wednesday morning in Fort Morgan. The child, identified Thursday as Nolan McCabe, died of injuries suffered when Cindy's storm surge washed a large log onto the shore and struck him, according to the AP. Police told AL.com the boy was from St. Louis and was on vacation with his family.
Through Thursday afternoon, the storm had dumped more than a foot of rain in parts of Mississippi.
...
More than a foot of rain was reported near Ocean Springs, and all that rain closed many roads along the coast. A few homes were flooded in Ocean Springs, the AP said, and a business that sells granite countertops was flooded in Gulfport.
...
On Thursday, the Alabama Cooperative Extension System warned floating colonies of fire ants could form in the surge of water. In a statement, the agency said the fire ants may resemble ribbons, streamers or large balls of ants floating on the water.