Tropical Storm Cindy Makes Landfall Near the Texas/Louisiana Border
Texas
Louisiana
Alabama
Mississippi
by
Weather Underground | Category 6
,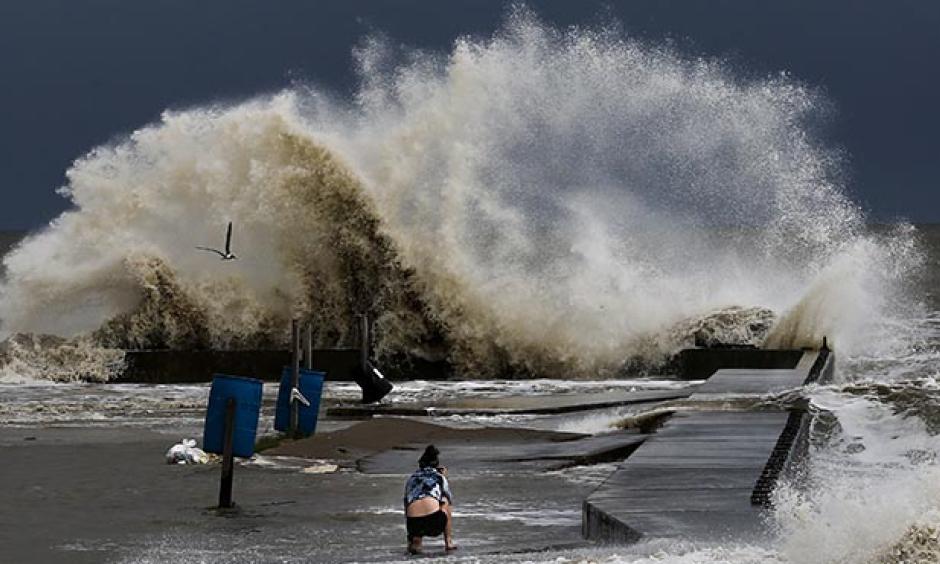 Tropical Storm Cindy made landfall near the Texas/Louisiana border at approximately 4 am EDT Thursday, June 22, as a minimal tropical storm with sustained winds of 40 mph and plenty of rain. Early Thursday morning, Cindy was headed north at 12 mph on a path that would take the storm inland over western Louisiana and eastern Texas. Cindy is the first named storm to hit Lousiana since Hurricane Isaac of 2012. However, a "no-name" tropical disturbance hit Louisiana in 2016, causing $10 - $15 billion in flooding damage.
As of 4 am CDT Thursday, the highest rainfall amount observed so far from Cindy was 8.50 inches in Wiggins, Mississippi. Gulfport-Biloxi Airport in Mississippi picked up 8.43 inches of rain in the 36 hours ending 4 a.m. CDT Thursday. In Florida, 8.25 inches in Navarre was the top total. Lake Charles, Louisiana, experienced flash flooding on Wednesday evening, with knee-deep water on some roads, along with on/off ramps under water. Wind gusts of 45 to 55 mph have been measured along the Alabama, Louisiana and Mississippi coasts since Tuesday.
According to the Storm Prediction Center, there were three preliminary tornado reports from Cindy on June 21: two twisters near Biloxi, Mississippi, and one in Onycha, Alabama, just north of the Florida Panhandle. Weather.com reported that an additional tornado likely occurred on June 21 in Fort Walton Beach, Florida, causing damage.
The maximum storm surge most areas saw Wednesday morning was 2 to 4 feet (mainly east of the Mississippi River), with a localized maximum of 6 feet at Shell Beach, Louisiana, according to storm surge scientist Hal Needham.