Tropical Storm Cindy Poses a Massive Flood Threat to the Gulf Coast
,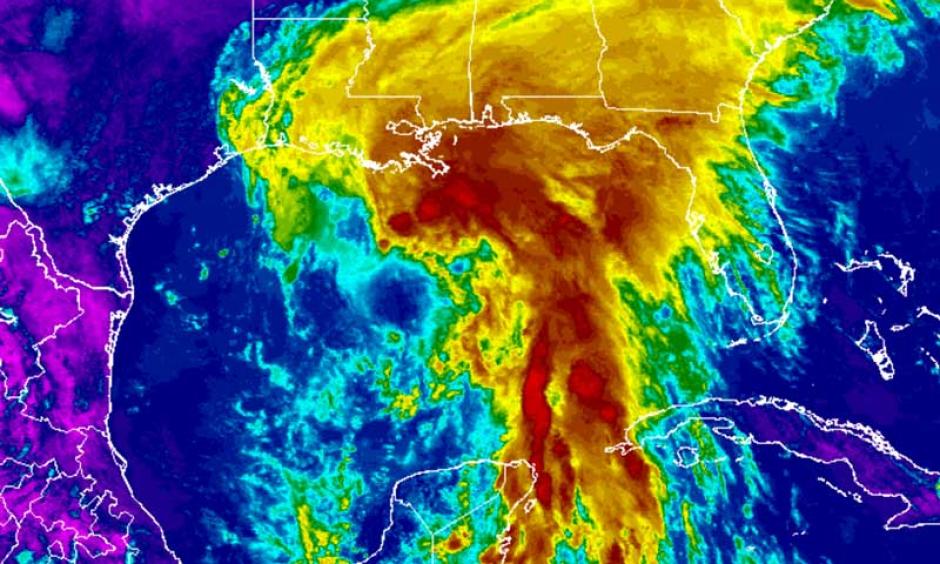 Less than 24 hours after the second named storm of Atlantic hurricane season formed, we have number three. Tropical Storm Cindy formed on Tuesday afternoon, continuing an active start to hurricane season.
The storm is packing winds up to 45 mph, but it's unlikely to strengthen much before making landfall along the Louisiana-Texas border. Cindy will have parts of the Gulf Coast on high alert, however, as it's expected to drop up to 12 inches of rain and cause minor coastal flooding when it roars ashore Wednesday night or early Thursday.
While Cindy has warm waters to tap into in the Gulf of Mexico, it's also dealing with heavy wind shear from the west. That's stretched the storm out from a classic hurricane shape into something that looks like a schmear of cream cheese on a bagel, a shape that brings both benefits and challenges with the forecast.
Coastal flooding will be minor. The deformed wind field means the storm won't be able to gather enough energy to really push a massive storm surge ashore. That said, there's still the risk of 1-3 feet of surge when Cindy makes landfall.
The real concern with this storm is flooding from heavy rain. Even more concerning is the fact that the cone of probability doesn't show where the worst part of the storm will hit. That's because the cone only shows where the storm center's most likely track will be, not its impacts.