Tropical Storm Cindy: Weather service increasingly worried about flood risks in Alabama
,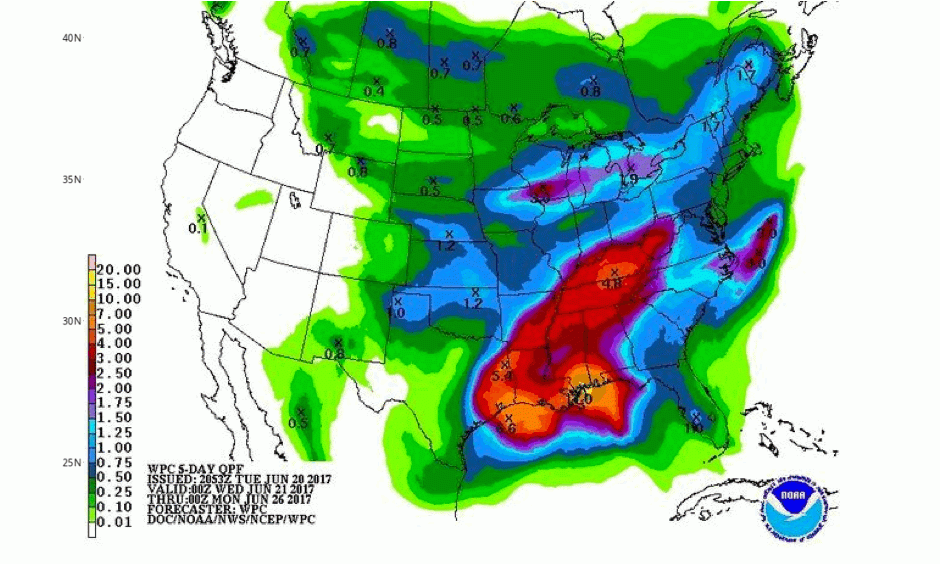 Heavy rain and flooding are the primary concerns for Alabama, said Jason Beaman, the warning coordination meteorologist at the weather service office in Mobile.
"Our confidence is increasing on the heavy rain threat with significant flooding possible," he said Tuesday afternoon.
"We're looking at areas across coastal Alabama, mainly south of Highway 84, that could get 5-10 inches of rain, and locally 10-15 inches of rain are possible."
Water is one of the leading killers when it comes to hurricanes and tropical storms.
According to the National Hurricane Center storm surge, freshwater flooding and high surf combined for 88 percent of all deaths in the U.S. from tropical storms or hurricanes from 1963 to 2012.