Tropical Storm Earl hits Mexico, maintains intensity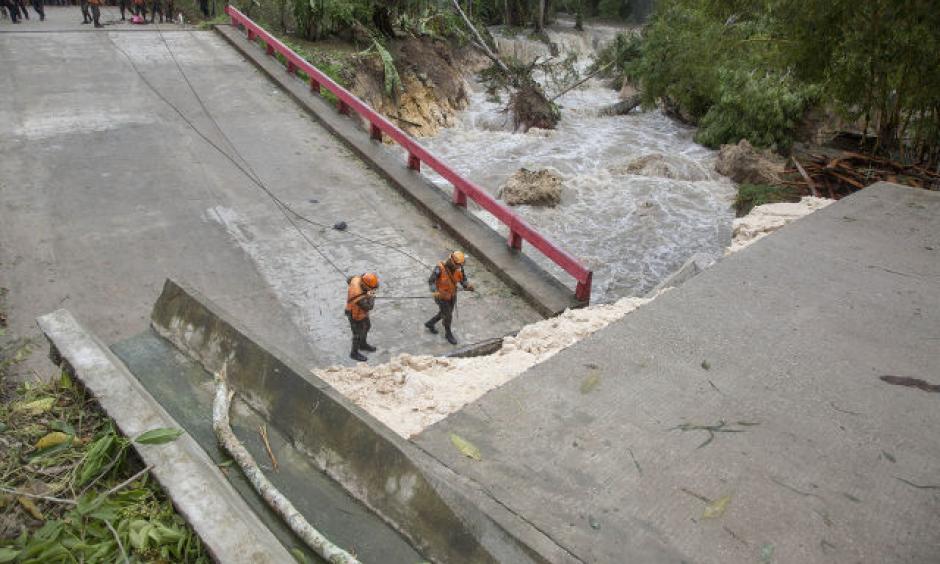 Tropical storm Earl hit Mexico on Thursday, August 4, after weakening from a hurricane over Central America, but continued to cause evacuations amid persistent fears of flooding.
Earlier in the day, terrified residents fled their inundated homes as the storm tore through the small Caribbean state of Belize and into neighboring Guatemala with fierce winds, knocking down trees and electricity lines.
After sweeping into the southern Mexican state of Tabasco around 7 pm (0000 GMT Friday), Earl is expected to maintain strength on Friday.
"Somewhat surprisingly, Earl has maintained tropical storm intensity this evening," the US National Hurricane Center (NHC) said at 0200 GMT on Friday after having earlier predicted the storm would weaken. "Maximum sustained winds are near 65 kilometers per hour (40 miles per hour) with higher gusts."
The storm is forecast to move inland for good over south-central Mexico during Friday and dissipate in around 48 hours, the NHC said.
"The main threat from Earl continues to be heavy rains over a large portion of Central America and southeastern Mexico."
A tropical storm warning has been issued for Mexico's southern Bay of Campeche coast.
Persistent rain
Earl swept in from the Caribbean at hurricane strength, with 130 kilometer-per-hour winds, and struck just south of Belize's capital around midnight Wednesday (0600 GMT Thursday), according to the NHC.
In the Guatemalan town of Melchor de Mencos near the Belize border, housewife Lorena Leonardo, 42, and her family were among those displaced.
"We were so scared," she told AFP while taking refuge in a temporary shelter.
"The house filled with water. We have a baby and were afraid he would drown."
The authorities in the surrounding northeastern Guatemalan district of Peten said 350 people were affected in that area alone.
The storm weakened as it moved inland, and by 1200 GMT, the NHC had downgraded it from a hurricane to a tropical storm with 105 kilometer-per-hour winds.
Fears of more flooding persisted as 200 to 300 millimeters (eight to 12 inches) of rainfall were forecast for Belize, Guatemala and southern Mexico through Friday