U.S. Preliminary Tornado Reports in 2017 the Highest in 5 Years
,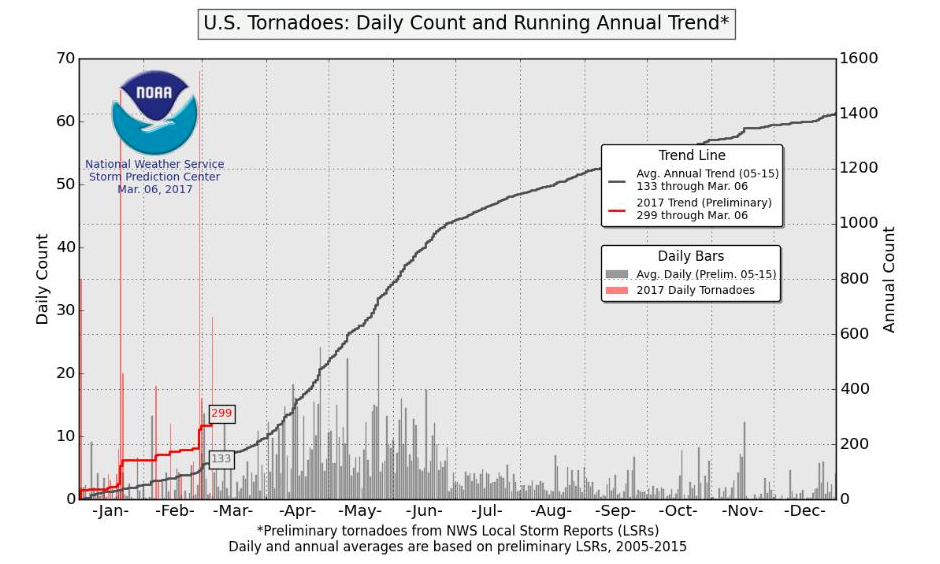 Through Monday, the preliminary number of U.S. tornado reports is running above average and is the most at this point in five years.
NOAA's Storm Prediction Center (SPC) has logged 299 preliminary reports of tornadoes, more than double the 2005-2015 average of 133 reports typically received by March 6.
The last time the nation had this many tornado reports through the first week of March was in 2012, when there were 304 preliminary reports.
Interestingly, despite the active start to 2012, the total number of tornado reports over that entire year (1,116) ended up below the 2005-2015 average of 1,402.