Utah officials blame lack of logging for major wildfire
by
Washington Post via Associated Press
,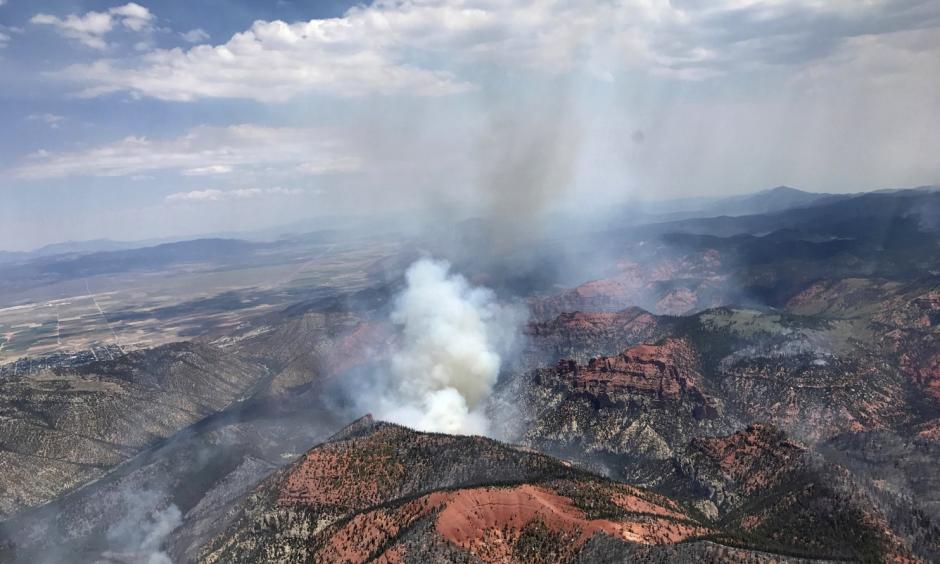 Insisting that logging could have cleaned up dead, bug-infested trees that are fueling a Utah wildfire, a Republican state lawmaker blamed federal mismanagement and lawsuits by "tree hugger" environmentalists for the blaze that has burned 13 homes and forced the evacuation of 1,500 people.
A conservation group called that contention "shameful" and misleading, saying it fails to take into account climate change and drought.
In addition, a U.S. Forest Service researcher said logging probably would not have made a big difference in the high-altitude fire that is sending embers from tree-to-tree over long distances — normal for the ecosystem.
...
Mark Finney, a researcher at the U.S. Forest Service Fire Science Laboratory in Missoula, Montana, said getting rid of the dead trees in the Brian Head area probably would not have made much difference. The trees died years ago, making irrelevant a 2011 U.S. Forest Service study that found the needles of beetle-killed trees ignite three times faster and burn more intensely than healthy trees.
...
Stiff winds and hot temperatures have made the Utah blaze the largest in the nation at 78 square miles (201 square kilometers). The estimated cost of fighting the blaze has reached $11 million.