What Is The Hottest Place On Earth And Did It Just Break A Record?



 United States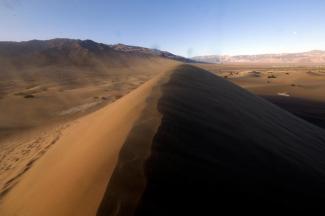 [T]he hottest air temperature recorded on Earth is the Death Valley location. And Death Valley just set a new heat record. A U.S. National Park Service press release notes,
Last month (June 2016) was the hottest June on record in Death Valley National Park, with a sweltering average temperature of 101.9 °F. June 2016′s temperatures exceeded average June temperatures by about 6 °F. Death Valley's average temperature in June 2016 was 101.9 °F, which greatly exceeded the average of 95.5 °F recorded over the past 105 years………Superintendent Mike Reynolds said, "We're not even in the hottest part of the summer yet. Who knows what July and August will bring."
If you think those numbers are brutal consider this perspective. The press release goes on to say,
Death Valley reaches a daily high of at least 90 °F on an average of 190 days—about half the year. Death Valley's daily high is at least 100 °F an average of 140 days annually, at least 110 °F an average of 89 days per year, above 120 °F an average of 18 days per year, and at least 125 °F an average of 3 days per year. So far this summer, Death Valley has already reached 120 °F on eight days.
Why does Death Valley get so hot? Though not a coastal location, Death Valley is below sea level and the Sierra Nevada mountain range blocks moisture from the Pacific Ocean