When will the record-breaking heat end in the western US?
Seattle, WA
Portland, OR
Boise, ID
Reno, NV
Las Vegas, NV
Fresno, CA
Phoenix, AZ
,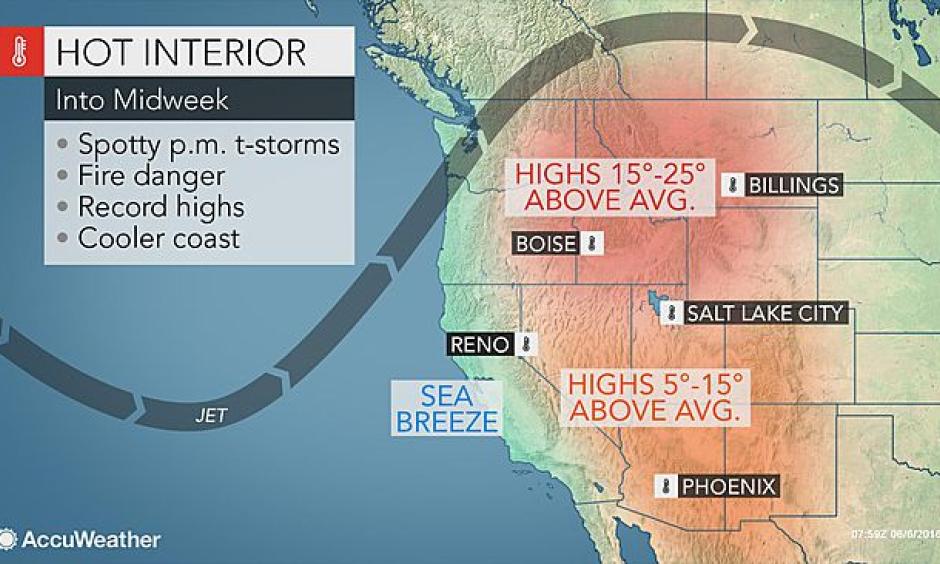 Numerous record-high temperatures were set across the western United States last week as dangerous heat built across the region. This heat wave, along with the risk of wildfires, will continue for much of this week.
"The recent hot weather across the western United States will remain as such for the next several days," AccuWeather Senior Meteorologist Matt Rinde said.
Seattle; Portland, Oregon; Boise, Idaho; Reno and Las Vegas, Nevada; Fresno, California; and Phoenix, Arizona, are just some of the cities that broke record highs on one or more days last week.
This week, the heat will continue to sit across the region, but will take a slow shift eastward throughout the week...
The heat from this past week left to the development of the Old Fire across Southern California which is now 80 percent contained as of Sunday evening. At least six other wildfires are currently ongoing across the West, according to the National Interagency Fire Center