Wild Northwest weather eases drought worries
,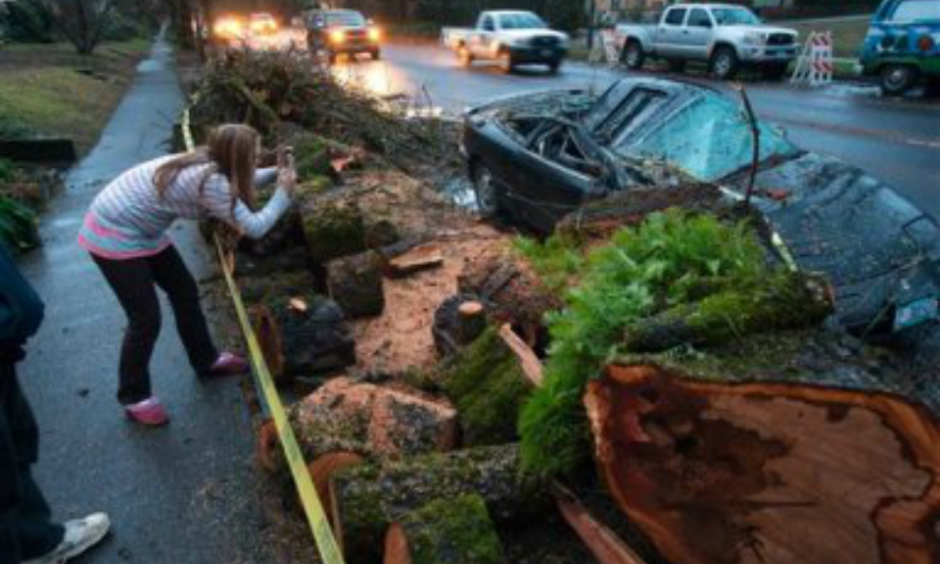 Fierce Northwest storms that sent rivers bursting from their banks, closed roadways and produced a rare tornado have had one positive effect — easing summer drought concerns that prompted cities to active water shortage plans...
The moisture is helping to fill reservoirs earlier and recharging the groundwater, said Scott Pattee, water supply specialist with the Natural Resources Conservation Service based in Mount Vernon. But "a lot of this rain is going down hard so it's flowing straight through the snowpack, and it's not adding to it," he added. Much of Washington's water supply depends on mountain snowpack that builds over winter, and melts in spring and summer. The latest report from the U.S. Drought Monitor Thursday showed the area west of the Cascade Mountains in Washington is no longer in drought.