Wildfires Disrupt Oil Sands, Exposing Climate Risk
,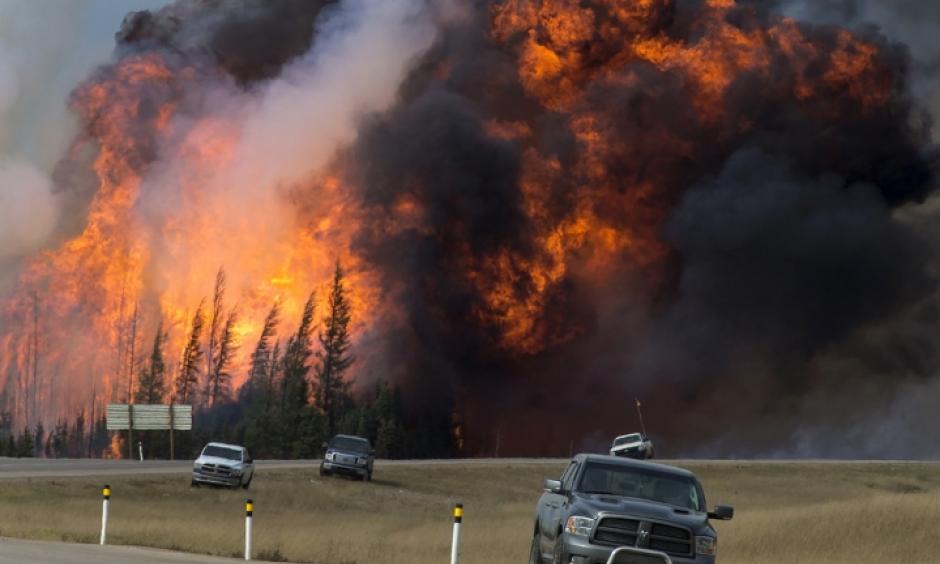 While importing oil from Canada has been controversial in the U.S., the devastating wildfires in Fort McMurray have served to underscore a larger issue: Natural disasters exacerbated by climate change can threaten major natural resources.
The wildfires in Alberta forced tar sands production to be cut by about a third, or 800,000 barrels per day in May, according to U.S. Energy Information Administration data published this week. Alberta Energy Regulator data show that production averaged about 2.5 million barrels per day in March. Canada is the largest exporter of oil to the U.S, supplying about about 41 percent of U.S. crude oil imports, most of which comes from the Alberta oil sands.
"Will climate change make the oil sands more vulnerable?" said Warren Mabee, associate director of the Queen's Institute for Energy and Environmental Policy at Queen's University in Kingston, Ontario. "The answer is possibly yes. With disruptions to rainfall and snowfall patterns, earlier fire seasons due to hotter and drier springs, and possibly with additional forest growth due to the changing climate — think more CO2 and warmer years — providing more fuel, the chances of forest fires will rise"