Wildfires Rage In California Wine Country, Leaving At Least 10 Dead



 United States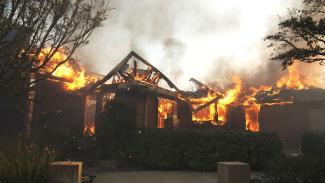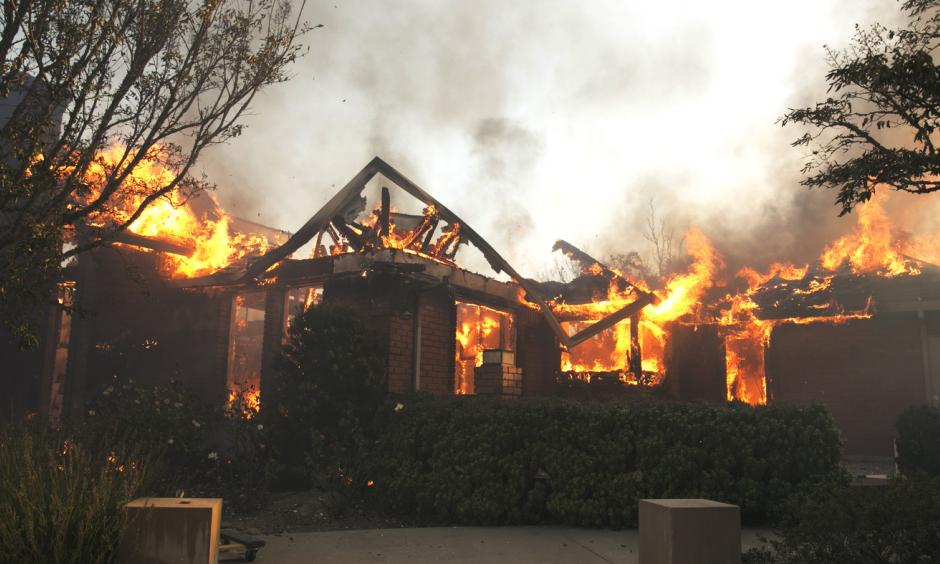 As many as 10 people have died in wildfires that erupted in Northern California over the weekend, forcing residents in the wine country north of San Francisco to flee as homes went up in flames. At least 1,500 structures have been destroyed and 20,000 people evacuated, according to member station KQED.
According to CNN, seven people died in Sonoma County, one in Mendocino County and two in Napa County. Vanessa DeGier, a spokeswoman for St. Joseph Health, told the network that "more than 100 patients were treated at Napa and Sonoma area hospitals because of fire-related injuries and issues."
...
The fires were first reported Sunday and Gov. Jerry Brown on Monday declared a state of emergency in Butte, Lake, Mendocino, Napa, Nevada, Orange, Sonoma and Yuba counties. Mandatory evacuations were ordered in some areas.
As many as 8,000 homes are threatened, hundreds of structures have been destroyed and two hospitals in Santa Rosa were evacuated.