Wildfires ravage Northern California with shocking speed



 United States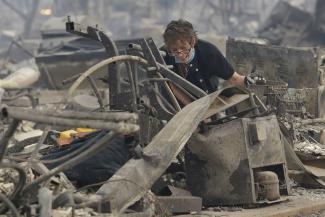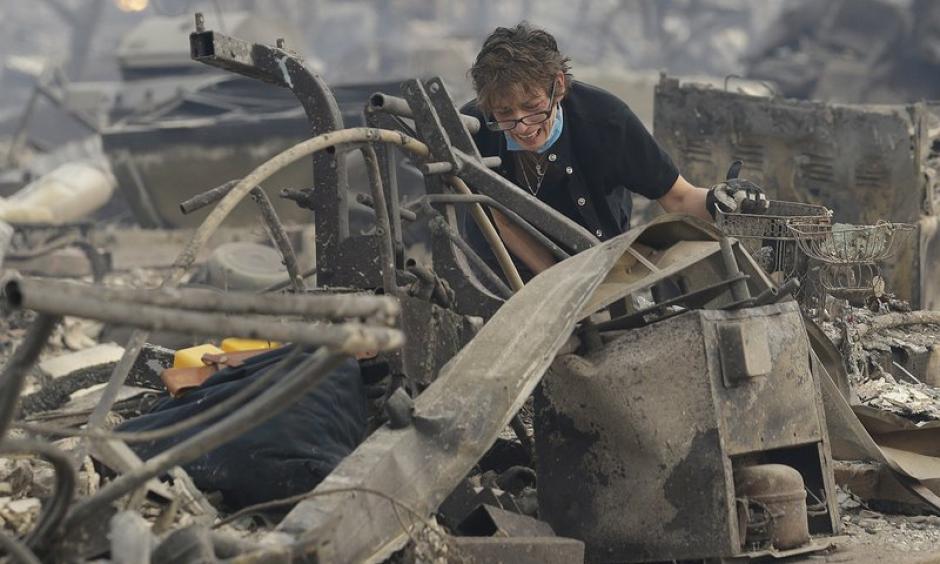 An onslaught of wildfires across a wide swath of Northern California broke out almost simultaneously then grew exponentially, swallowing up properties from wineries to trailer parks and tearing through both tiny rural towns and urban subdivisions.
Authorities said that at least 11 people are dead, with 100 injured, and as many as 1,500 homes and businesses have been destroyed. All three figures were expected to surge in the coming days as more information is reported.
A new blaze is threatening homes near the Oakmont area of Santa Rosa, a city already battling unforgiving wildfires.
Taken as a group, the fires are already among the deadliest in California history.
...
Some of the largest of the 14 blazes burning over a 200-mile region were in Napa and Sonoma counties, home to dozens of wineries that attract tourists from around the world. They sent smoke as far south as San Francisco, about 60 miles (96 kilometers) away.
Sonoma County said it has received more than 100 missing-person reports as family and friends scramble to locate loved ones.
...
October has generally been the most destructive time of year for California wildfires. What was unusual Sunday, however, was to have so many fires take off at the same time.
Other than the windy conditions that helped drive them all, there was no known connection between the fires, and no cause has been released for any of them.
But the conditions late Monday and early Tuesday were calmer than they were 24 hours earlier, bringing hopes of progress against the flames.
Gov. Jerry Brown declared a state of emergency for the fire areas, and asked the federal government to do the same. Vice President Mike Pence, who is visiting California, said at an event near Sacramento that the federal government stands with California as it takes on the blazes, but he made no specific promises.