Winter Storms Hustle Across United States
,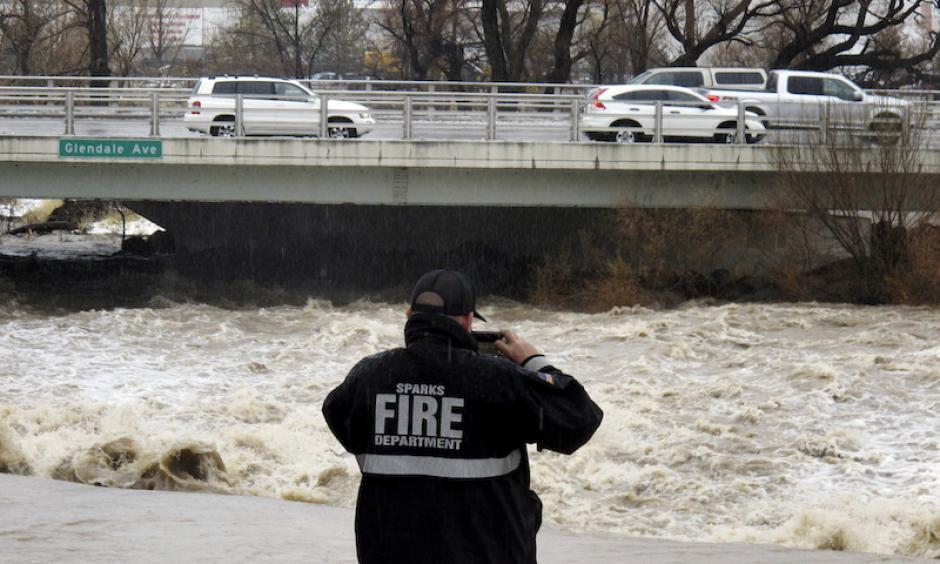 Residents of central California and western Nevada dodged floods and mudslides on Monday after a powerful Pacific storm system blitzed the area. Rainfall amounts ended up falling short of the most ominous projections across most lower elevations of central California, with about 2" falling in San Francisco and about 2.5" in Sacramento. Although street flooding was widespread across the Bay Area, it wasn't extreme by historical standards. At mid-morning Monday, only 21 of 397 river gauges across central California and western Nevada were experiencing flood conditions.

The storm came closer to expectations in and near the Sierra, where huge amounts of precipitation fell, switching from snow to rain and back to snow at some elevations. Liquid-water equivalents (rain and snowmelt equivalent) for the 48 hours through Monday morning ranged from 5" to more than 13" across the northern Sierra. The inundation pushed the Truckee River out of its banks in the downtown Reno/Sparks area. Many roads were closed in the area, including parts of of Interstate 80 in both Nevada and California. About 25 miles east of Reno, the Truckee was in major flood stage near Wadsworth on Monday morning. Perhaps the single most impressive statistic of the event came on Sunday morning, as wind gusts hit a phenomenal 174 mph near the summits of the Squaw Valley ski area.